Pattern and Motif Sampler,
initialed MEF, Germany, 1700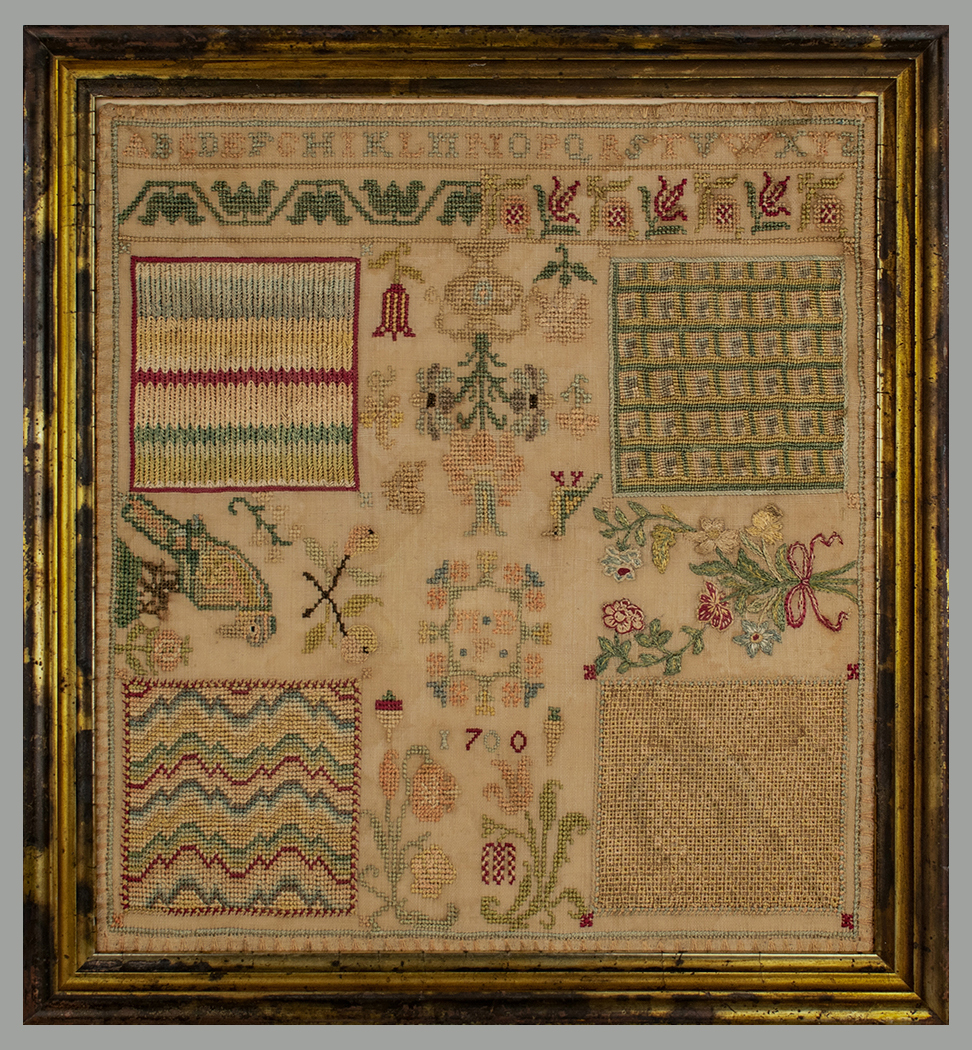 sampler size: 12½" x 11¼" •
framed size: 14½" x 13½" •
sold
Over the many years we have known of several German samplers that share specific and outstanding characteristics, the most salient being very fine squares of pattern worked in various canvaswork stitches including florentine, rococo and tent. Also depicted are beautifully worked bouquets and branches of flowers, birds and other motifs. These were made in Germany in the late 17th century through mid 18th century and form a most appealing group of samplers. The makers didn't sign their names but did include their initials and a date. Examples are in museum collections including the Victoria & Albert, Museum of Fine Arts, Boston, and St. Gallen Textile Museum, Switzerland. 
This praiseworthy sampler, dated 1700, is one of the earlier ones from this group and we were pleased to have acquired it.
Worked in silk on linen, the sampler is in excellent condition. It has been conservation mounted and is in a 19th century gold leaf frame.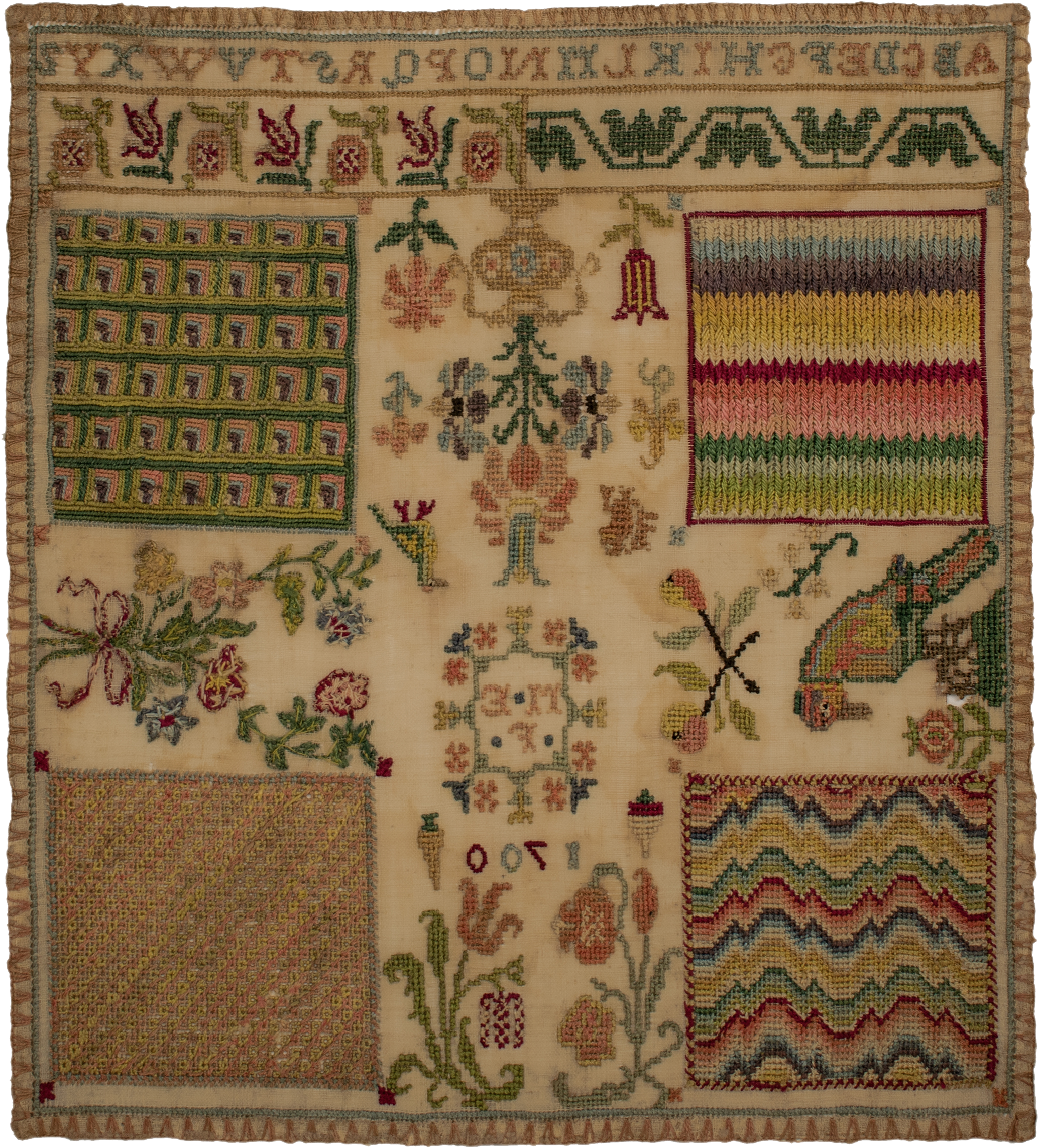 photo of reverse