Mary Spiers,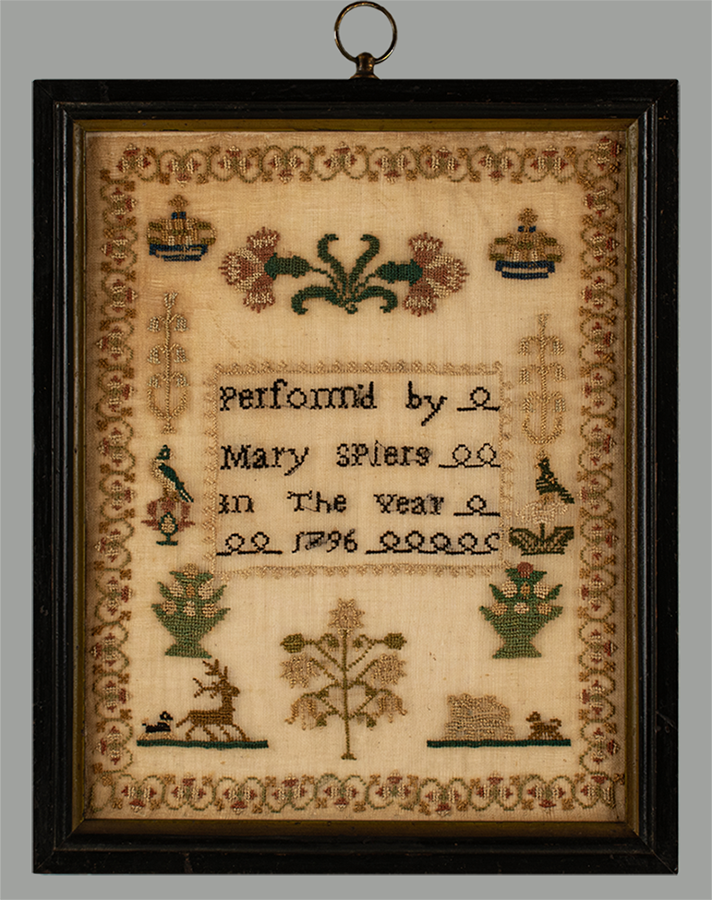 sampler size: 9½" x 7" •
framed size: 10½" x 8½" •
sold
This sampler is a true gem – very small and extremely finely worked onto linen gauze. There are many reasons that we love this sampler, and one is that it is signed, "Perform'd by Mary Spiers In The Year 1796," an unusual and appealing phrasing. Excellent motifs, some of them nicely stylized, are joined by organic rendering of tiny animals. A tightly stitched border contains the composition well. 
Worked in silk on linen, the sampler is in excellent condition. It has been conservation mounted and is in its fine, original frame.