Lois Chandler,
Chester, Windsor County, Vermont, 1824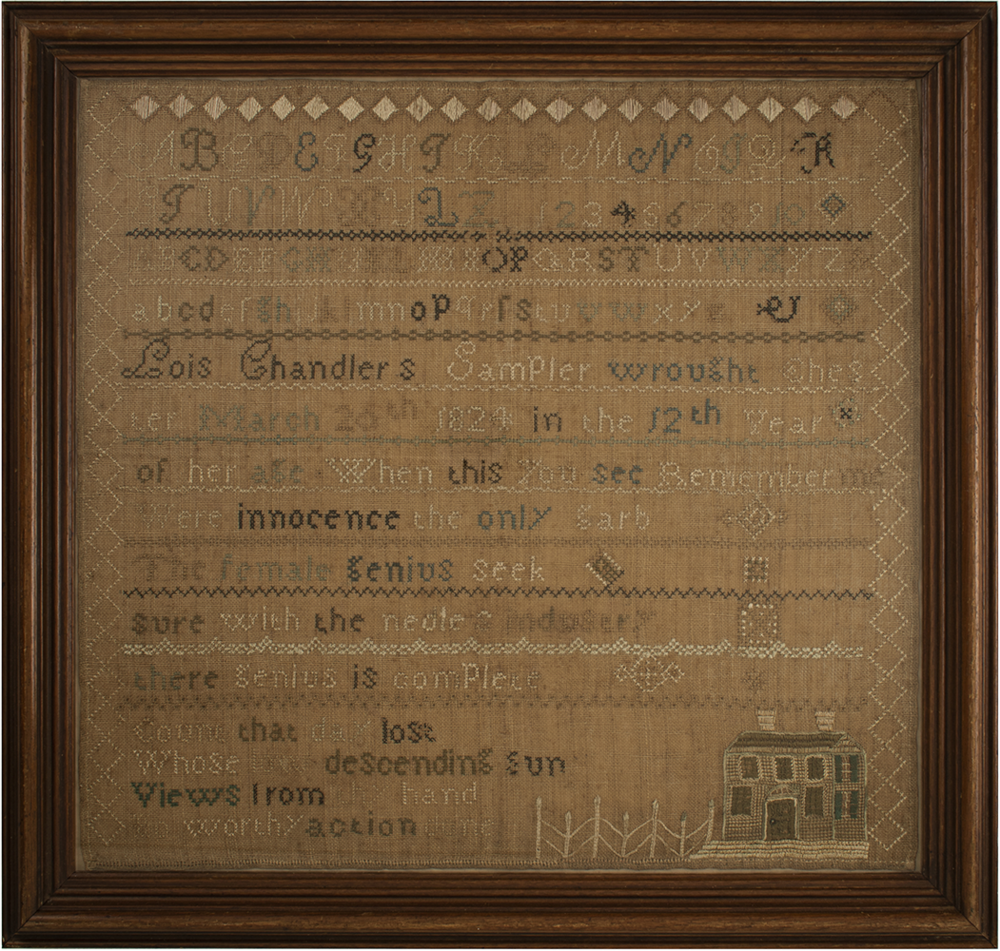 sampler size: 16" x 17" •
framed size: 18¾" x 20" •
sold
Fewer Vermont samplers are known when compared to those made in New Hampshire or other New England states. This one is signed, "Lois Chandler's Sampler wrought Chester, March 26th 1824 in the 12th year of her age." Much information is published in The Chandler Family The Descendants of William and Annis Chandler who settled in Roxbury, Mass 1637 by George Chandler (Worcester Mass,1883). A branch of the family removed to Vermont and Lois was born there, the daughter of Henry Chandler and Abigail (Hutchins) Chandler of Chester, a small town about 30 miles north of Brattleboro. Lois married Deacon Abel Bachelder, a farmer from Ludlow, Vermont and they had 7 children, 5 of whom lived past infancy. Lois died at age 80, in 1893 and is buried along with many family members in Pleasant View Cemetery in Ludlow. 
The sampler presents three very appealing couplets: "When this you see Remember me," "Were innocence the only garb The female genius seek Sure with the needle industry There genius is complete," and "Count that day lost whose low descending sun Views from thy hand No worthy the action done."
A small scene of a nicely detailed house and fence completes the sampler nicely. A photo of the reverse of the sampler, taken prior to mounting, indicates that it retains much of its original color. Worked in silk on linen, it is in excellent condition, conservation mounted and in a molded frame.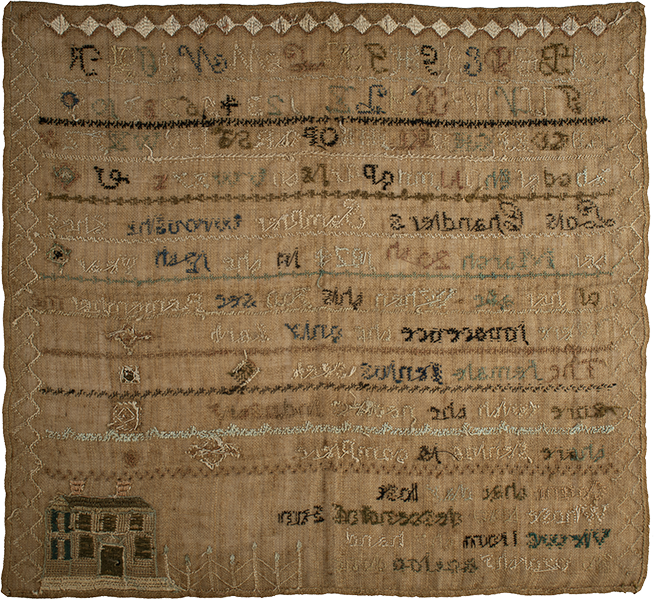 photo of reverse