Julie Van Acker,
Pensionnat de Marcke, Belgium, circa 1880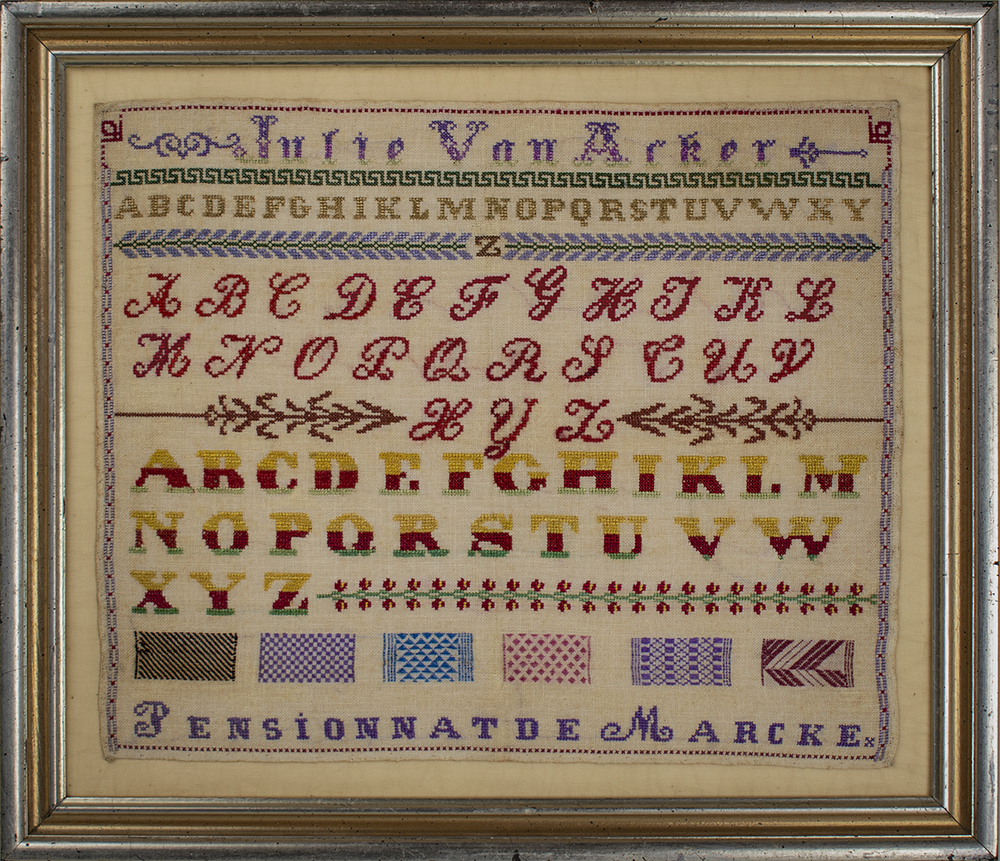 sampler size: 10¼" x 12¾" •
framed size: 13½" x 15¾" •
sold
European schoolgirls continued the samplermaking traditional late into the 19th century and this is a delightful example made circa 1880 at a Pensionnat - a Belgian boarding school - in Marcke, southwest of Ghent. Julie Van Acker worked her alphabets and six excellent pattern darning blocks, circa 1880.
The largest alphabet is worked in an unusual pattern. The block letters were carefully stitched in yellow, red and green so that horizontal bands of color are formed.
Worked in silk on linen, the sampler is in excellent condition. Conservation mounted into a gold frame.