Eliza Jerusha Welles,
Hebron, Tolland County,
Connecticut, circa 1825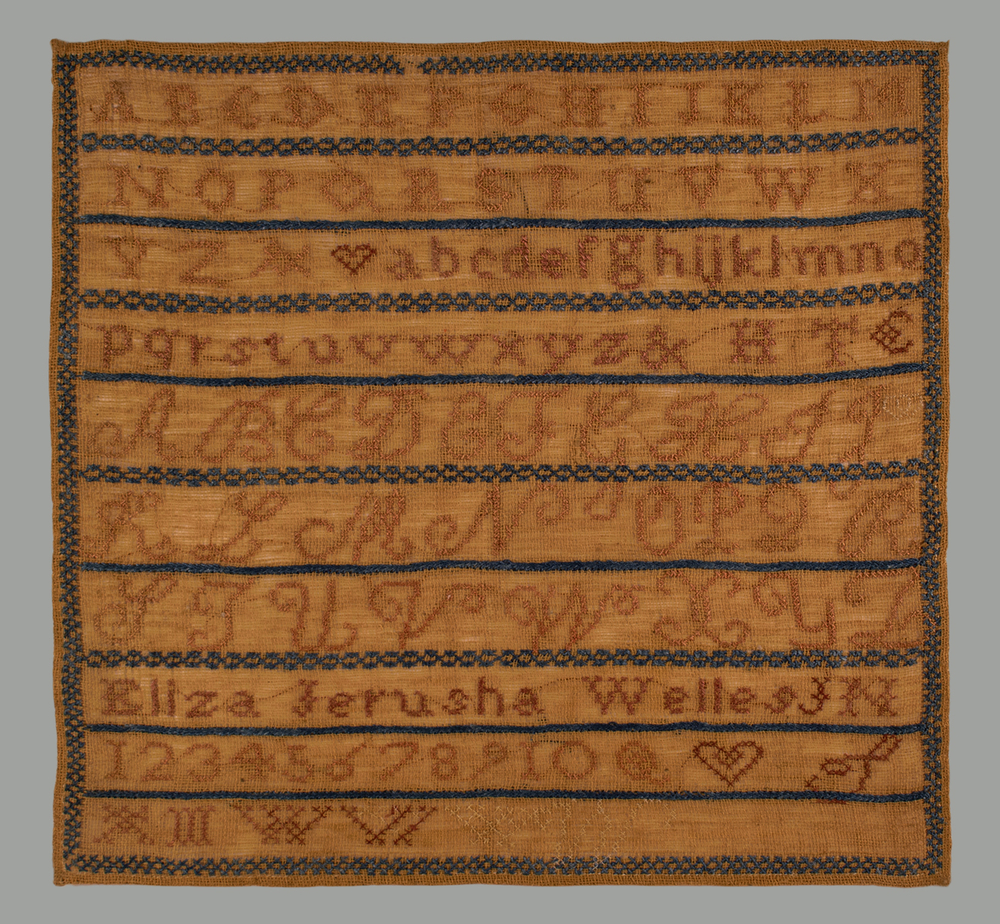 sampler size: 11½" x 12¾" •
sold
This is a handsome marking sampler made by Eliza Jerusha Welles of Hebron, a town about 25 miles southeast of Hartford, Connecticut. She was born November 8, 1813, to a farmer, James and Nancy (Caulkins) Welles who were married in Hebron. The Welles family began with Thomas Welles who was born in Worcestershire, England in 1694. After emigrating, he became a patentee of a tract of over 60,000 acres of land, from Albany to Lake George. Eliza was his great-great-granddaughter. 
In 1836, Eliza married John Mirick Way (1809-1894) and they had eight children. John was engaged in mercantile business and bookkeeping and while the family lived in Connecticut, he worked in Savannah, Georgia, New York City and then Hartford, Connecticut. Eliza died in 1891 and is buried in Gilead Cemetery in Hebron. 
Much of this information came from Genealogical and Family History of the State of Connecticut: A Record of the Achievements of Her People in the Making of a Commonwealth and the Founding of a Nation by William Richard Cutter, Lewis Historical Publishing Company, (1911).
Worked in silk on linen and in excellent condition, with a few lost stiches. It is currently unframed and priced as such; we can conservation mount and frame it if a buyer would like to have that done.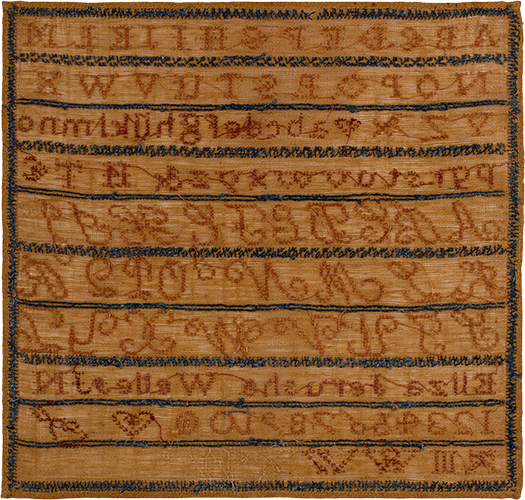 photo of reverse