Elisabeth Woolston,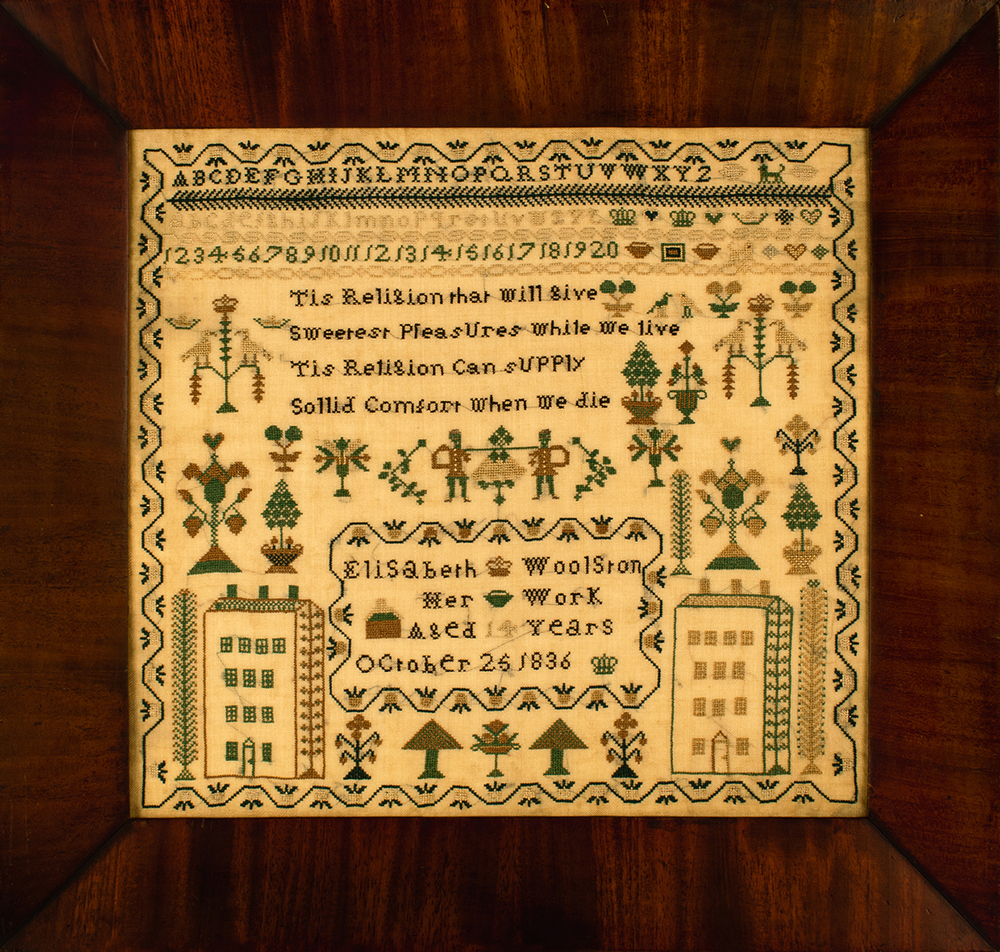 sampler size: 11½" x 12½" •
framed size: 15¾ x 16¾" •
price:
sold
This is a particularly handsome English sampler with a pair of excellent four-story buildings, a depiction of the Spies of Canaan and many fine motifs, from large to miniature. The buildings are unusually tall and have detailed mullions and doorways, as well as vines growing up the sides. The tiny motifs, many of which are nestled into the ends of the rows of alphabets and numbers, include dogs, hearts, baskets and birds. The religious verse is one that was used by many samplermakers. 
Genealogical research indicates that the maker was most likely the Elisabeth Woolston born 1821 to John and Elisabeth (Cooper) Woolston. John was a Baptist minister, and the family was living in Northamptonshire and then Bedfordshire. In 1842, Elisabeth married Enos Ruff, a carpenter. They had five children and Elisabeth died in 1905.
The sampler was worked in silk on linen and is in excellent condition. It has been conservation mounted and is in its fine, original mahogany frame.