Ann Musgrove,
Longtown, Cumberland, England, 1831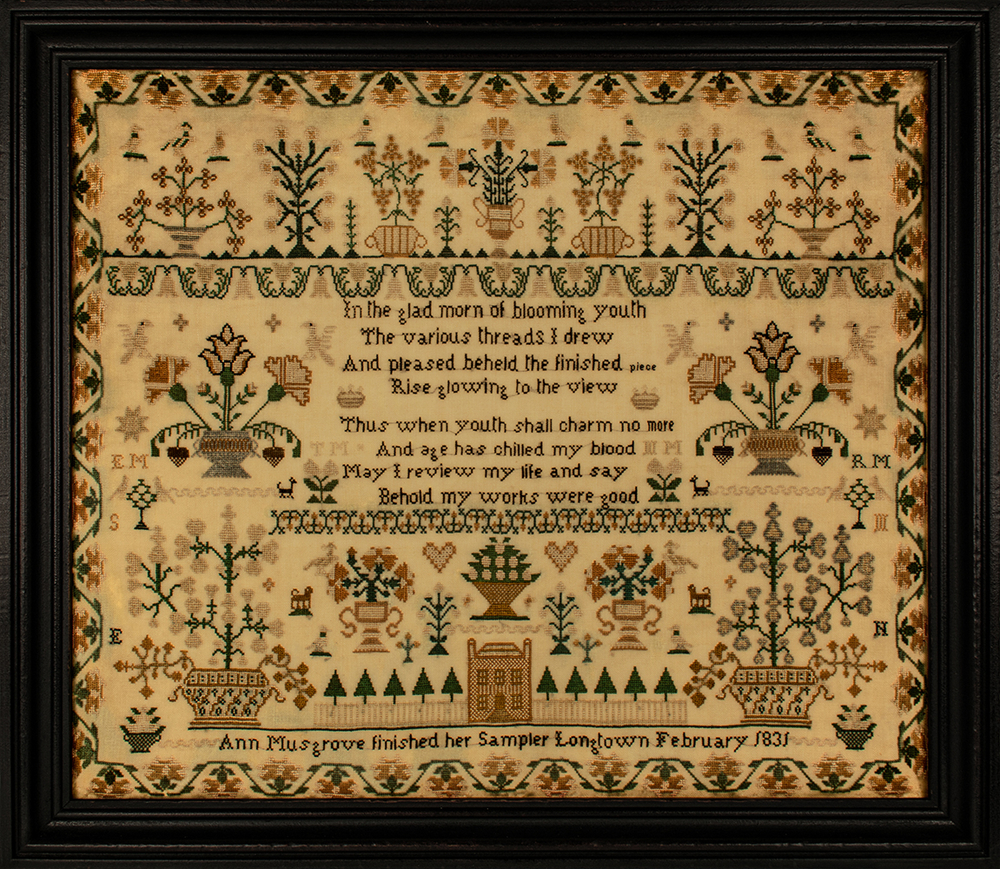 sampler size: 16¼" x 19" •
framed size: 19" x 22" •
sold
A large and beautifully worked sampler, this is signed, "Ann Musgrove finished her Sampler Longtown February 1831." The poems that Ann stitched are very appealing as they reference her needlework specifically, "The various threads I drew / And pleased beheld the finished piece / Rise glowing to the view … May I review my life and say / Behold my works were good."
The sampler is filled with many excellent motifs. A fine little house set in the center of a fence and a lineup of pine trees anchors the composition well. There are a great number of large and splendid flower baskets, birds and little animals as well.
Ann also stitched family initials on her sampler. TM and MM, nestled in near the verse, are her parents, Thomas and Mary Musgrove. Ann was born in 1817, their eldest child. Notably, Thomas was a master tailor, and is listed in census records and Longtown directories. In 1839, Ann married Nichol Graham, of nearby Arthuret. He also worked in the textile industry, as a weaver. They had nine children and Ann died in 1888.
The sampler is worked in silk on wool and is in excellent condition. It has been conservation mounted and is in a molded and black painted frame.