Three Quaker Samplers,
Lownes Family, Pennsylvania, c. 1800, 1803 and 1820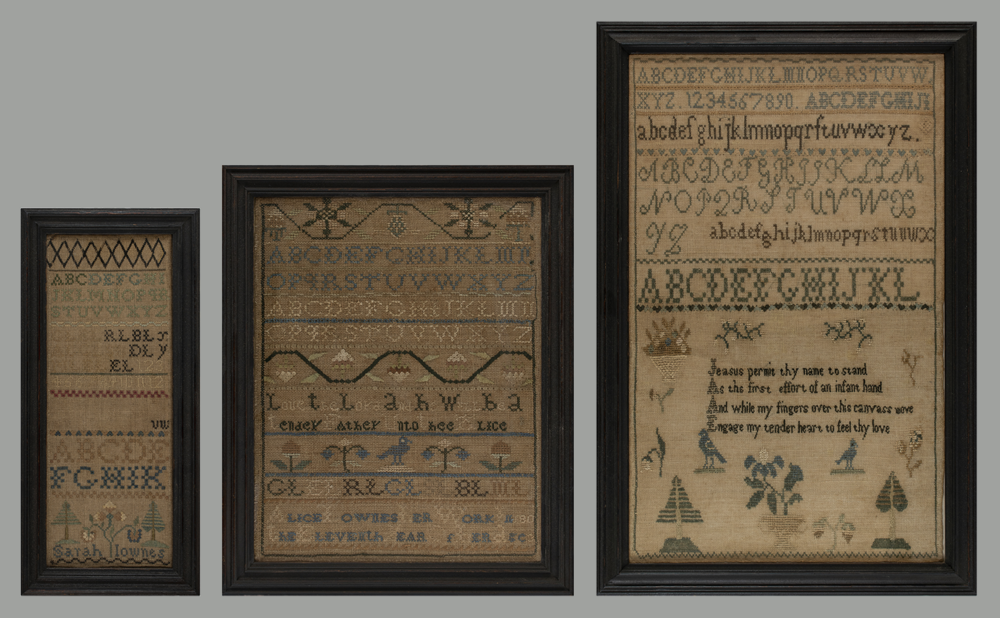 price for set: $4200
This is a wonderful group of three samplers made in the same family from Chester and Delaware Counties, Pennsylvania. Two are signed by their makers and all three descended together for over 200 years. Sarah Lownes, who made the small vertical sampler, was born in 1787 and her cousin Alice Lownes, who made the nicely developed band sampler, was born in 1792. The third sampler is a classic motif example and dates circa 1820. Many sets of family initials were stitched onto two of the samplers and a large file of family research with copies from Quaker records and various published genealogies describes the relationship and family histories. Sarah and Alice were first cousins through Sarah's father and Alice's mother; the families lived together after Alice's father died when she was a baby, in 1793. They were all members of Quaker Monthly Meetings in Philadelphia, Chester and Delaware Counties. 
All three samplers include queen's-stitched strawberries, and each is very beautifully made. Worked in silk on linen, they are in excellent condition and conservation mounted, framed in molded and black painted frames.  
Measurements are: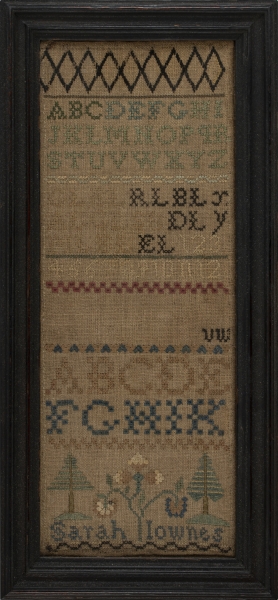 Sarah Lownes: sampler size: 4¼" x 11½"  framed: 6¼" x 13½",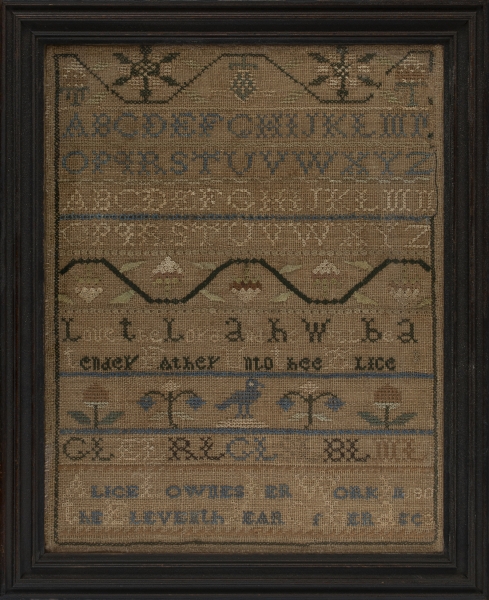 Alice Lownes: sampler size: 10" x 12½" framed: 12¼" x 15"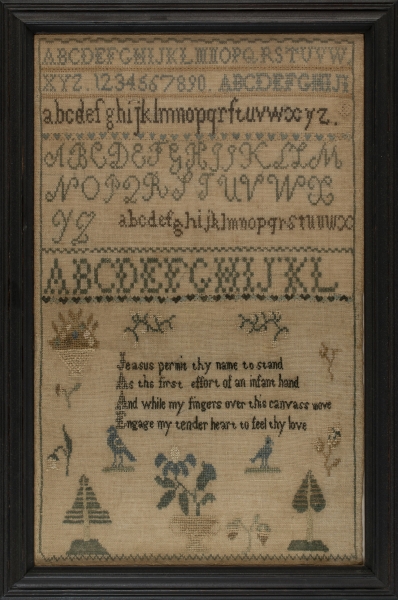 Lownes, unnamed: sampler size: 11" x 17½"  framed: 13¼" x 20"