Susan Cowles,
Farmington, Hartford County,
Connecticut, 1827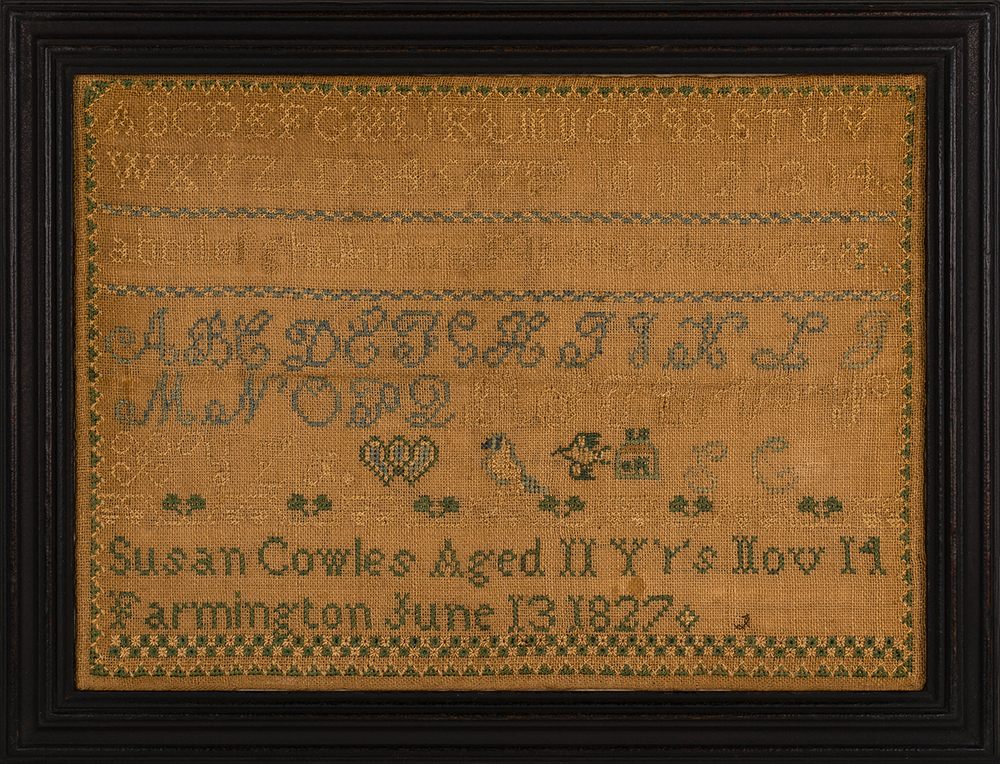 sampler size: 8¼" x 11½" •
framed size: 10¼" x 13½" •
sold
A fine little sampler, this is signed, "Susan Cowles Aged 11 Yrs Nov 14 Farmington June 13 1827." Susan finished and dated this sampler precisely on her birthday – she was born on November 14, 1815. Her parents were Seth and Susannah (Whitman) Cowles, of Farmington, just west of Hartford. The Cowles family were early settlers in Hartford, there as early as 1659, according to Genealogy of the Cowles Families in American, by Colonel Calvin Duvall Cowles (New Haven, 1929). Susan married Augustus Ward (1811-1883), in 1840 and they lived in a fine house that they built on a prominent lot on Main Street, inherited from her father. Augustus helped to establish Farmington Savings Bank in 1851 and he remained a director, as well as a gentleman farmer. In 1891, their house was sold to Sarah Porter, the head of Miss Porter's School and it has remained a part of the school's campus ever since, now called Ward Dormitory. Susan died in 1894 and is buried along with her husband and three of their children in Riverside Cemetery in Farmington. 
While Susan's sampler is relatively simple, it's very carefully made, with precise composition and stitching. The little motifs – double hearts, little birds and a tiny house fill space at the end of the alphabets. Her initials finish that row.
Note: the sampler is a nice, light tan color in person - it was a little difficult to get a correct photo of it. Worked in silk on linen, the sampler is in excellent condition and has been conservation mounted into a molded and black painted frame.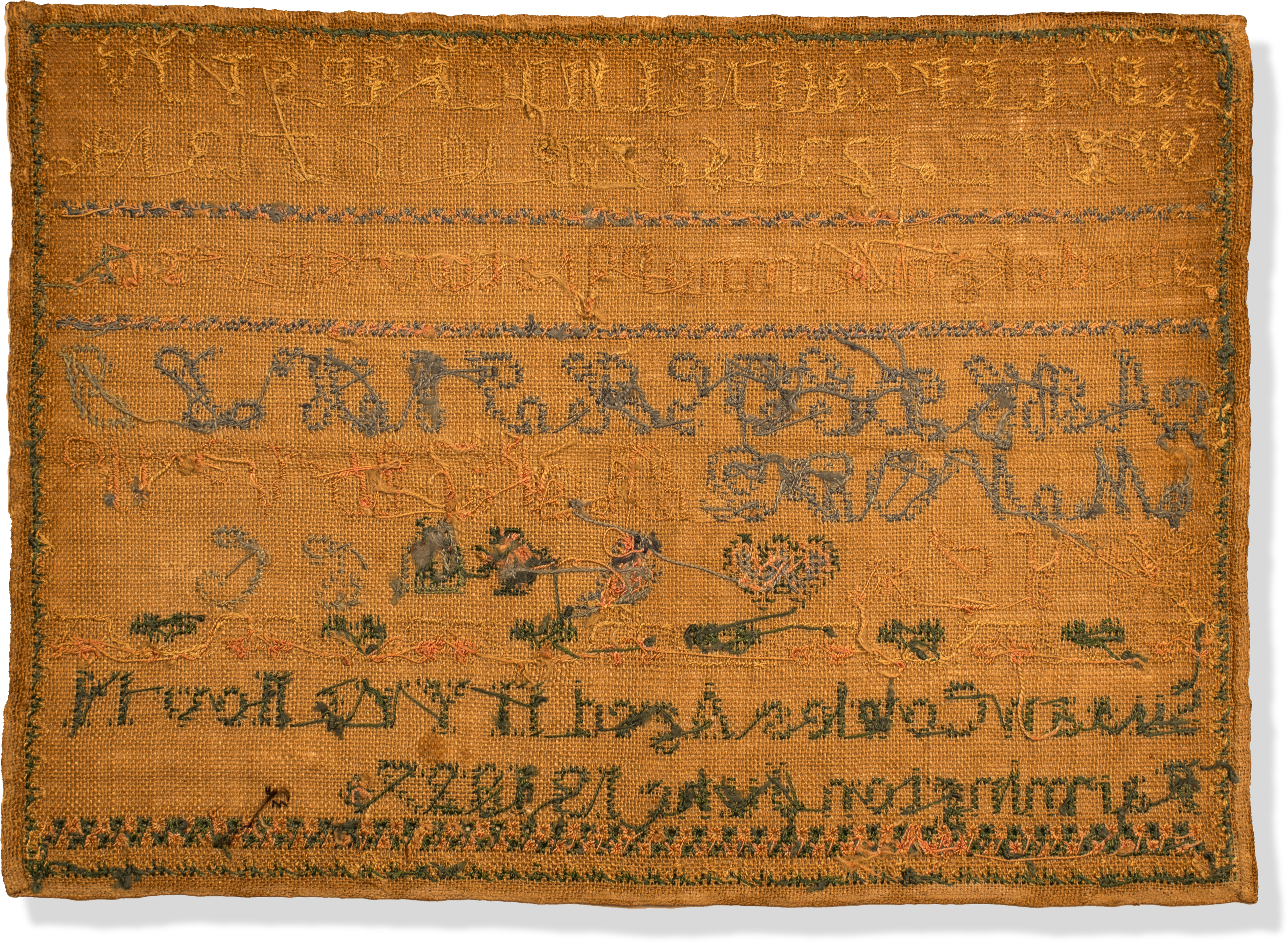 photo of reverse