Sally Nutting,
Watertown, Massachusetts, 1807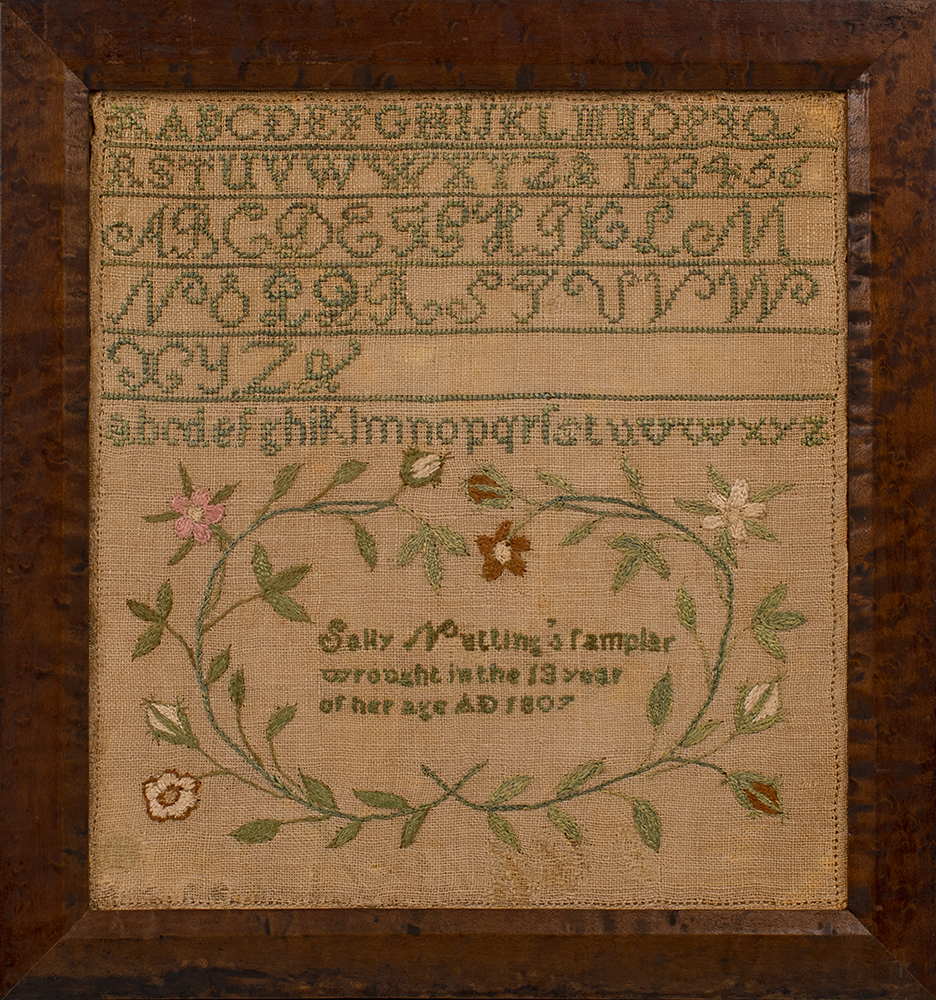 sampler size: 9½" x 9" •
framed size: 11¾" x 11" •
sold
The maker of the charming, little sampler, Sally Nutting, was born on November 24, 1795, to Charles and Hannah (Parmenter) Nutting of Watertown, Massachusetts; she was the ninth of their ten children. Sally worked three very neat alphabets and signed her work, "Sally Nutting's samplar wrought in the 13 year of her age AD 1807," surrounding that with a beautiful garland of flowers, buds and leaves on vines. 
Much information about the family is published in Genealogy of First Four Generations  …. Of John Nutting of Groton, Mass, (1927). The emigrant ancestor, John Nutting, was born circa 1620-25 in England and was in New England by 1650, when he married Sarah Eggleston. Three generations later, Sally's father, Charles, was born in 1752. In 1815, Sally married Josiah Gleason of Waltham, the town right next to Watertown. 
Worked in silk on linen, the sampler is in very good condition with some minor darning securing a few areas of the linen near the bottom. It has been conservation mounted and is in a fine, early, figured maple frame.