Plushwork Lion in an Exotic Setting,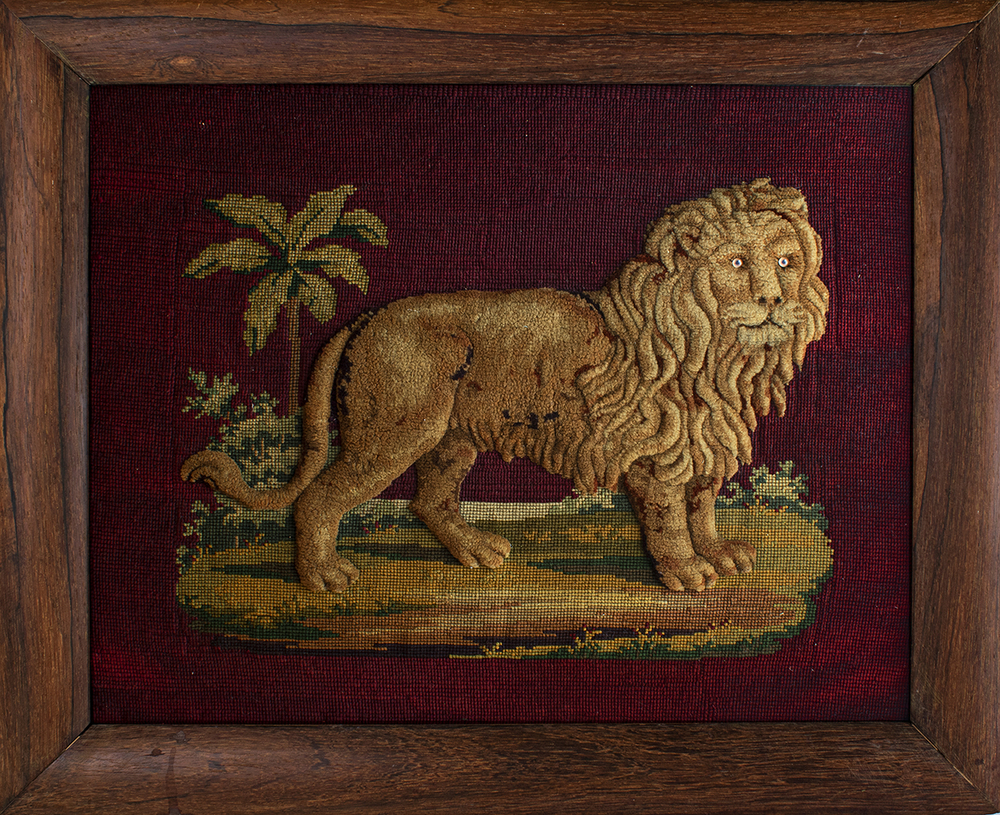 sight size: 15¼" x 19¼" •
framed size: 19¼" x 23¼" •
price:
$2200
Plushwork, also called "raised Berlin work" or "raised embroidery" is a form of needlework that is very densely worked with the plush stitch that forms loops that are later cut and sculpted with scissors to create wonderful three-dimensional pictures. In this case, the lion was very skillfully shaded then sculpted – his face, his mane, his body, his paws and tail – are perfect. The background, a beautiful deep red, was solidly stitched with the lion standing proudly in an exotic landscape setting. Overall, this is an outstanding example.  
This was worked in wool on linen canvas and is in excellent condition. The tiny glass eyes are later replacements. This has been conservation mounted and is in a fine, period rosewood shadowbox frame.