Molly Norris
Raymond, Rockingham County,
New Hampshire, circa 1787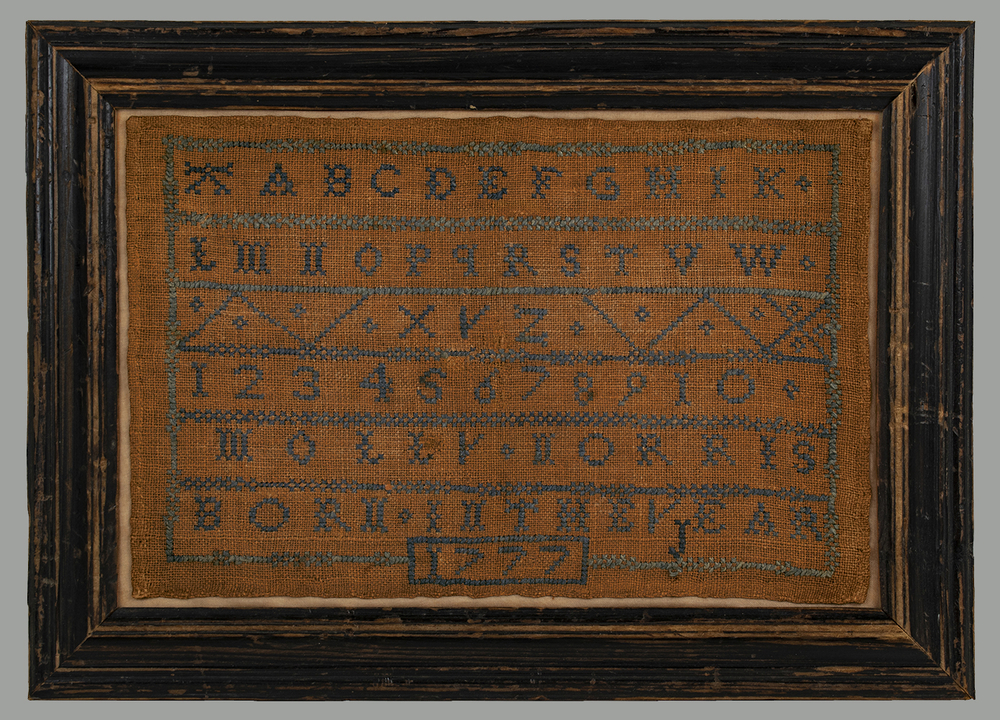 sampler size: 6½" x 10" •
framed size: 9" x 12½" •
price:
sold
This is a fine little sampler with a particularly endearing quality to it; it was most likely the first sampler made by a young girl, Molly Norris, who stitched on it that she was, "born in the year 1777."  Her alphabet begins with the early version of the letter A and, also in keeping with its 18th century period, is without the letters J and U. 
Molly (also known as Mary, Molly being a commonly used nickname then) was the daughter of Deacon Daniel Norris and Mary (Lane) Norris. She was born on March 2, 1777, in Raymond, a small town about 15 miles east of Manchester. The Norris family in America began with John Norris (1617-1667) who was born in England and sailed to America on the ship Truelove, in 1638. He became a successful merchant and shipper of goods. 
Molly married David Lane (1769-1807) in 1797 and they remained in Raymond, where they had four children. Molly died in 1856. Much family information is published in Lineage and Biographies of the Norris Family In America from 1640-1892, by Leonard Allison Morrison (Windham, NH). 
Please see below for a photo of the reverse of the sampler, taken prior to mounting. 
Worked in blue linen on tan linen, it is in excellent condition, conservation mounted and in an early molded and painted frame.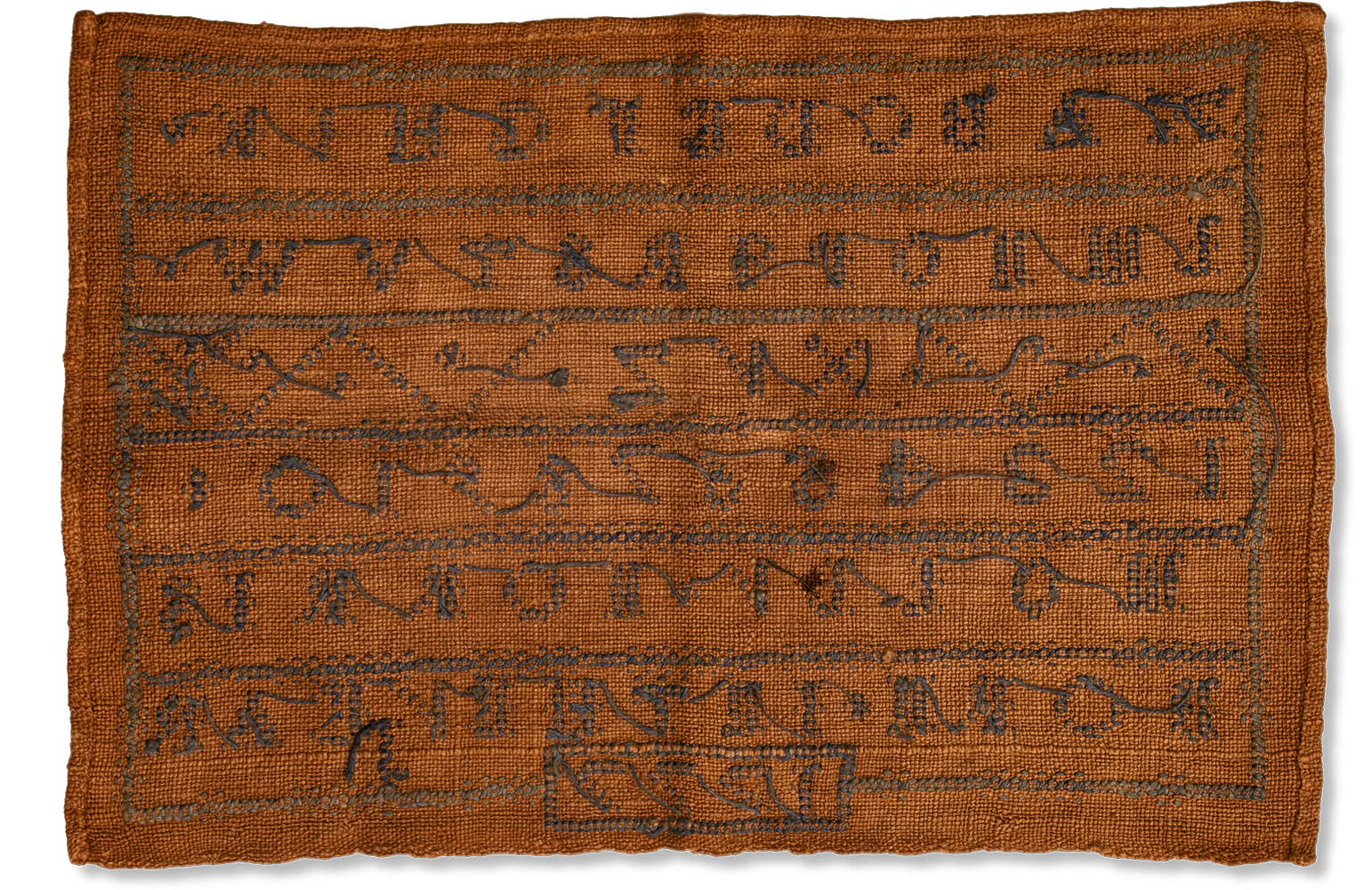 photo of reverse