M.A.R. to C. Powell,
England, 1842 - accompanied by the Feller Collection book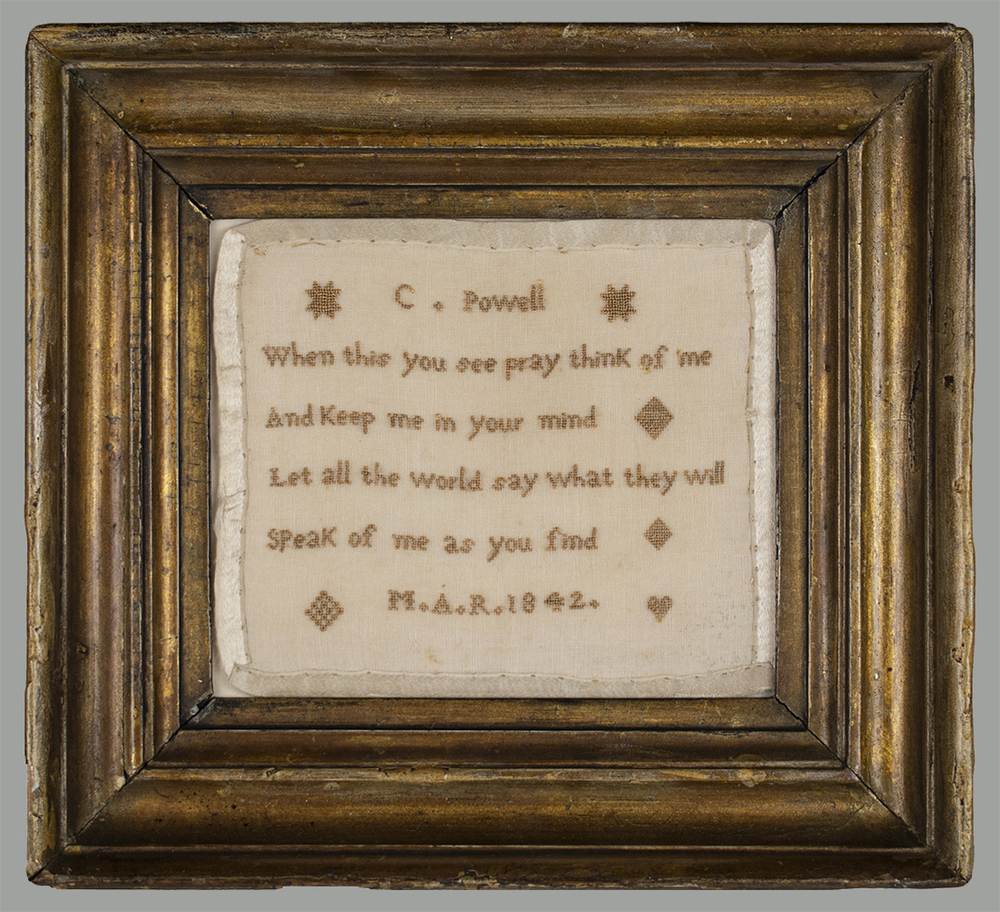 sampler size: 5" x 6" •
framed size: 9" x 10" •
sold
A very fine and endearing little sampler, this is from the renowned collection of Micheal and Elizabeth Feller and is accompanied by a copy of their positively gorgeous hardcover book, The Needlework Collection: 2 (Needleprint, 2012), by Elizabeth Feller. It is published in the book as figure F364 in the section, "Letters of Love." The book alone is currently offered on Amazon for $819! 
The sampler is described as a stitched memento, more of a Valentine, with minutely stitched motifs including a heart. The sentiment,
When this you see pray think of me / And Keep me in your mind / Let all the world say what they will / Speak of me as you find,
is one that we occasionally find on other samplers, always adding great appeal. 
Worked in silk on linen, the sampler retains its original satin ribbon edging. It has been conservation mounted and is in its original, gold leaf frame.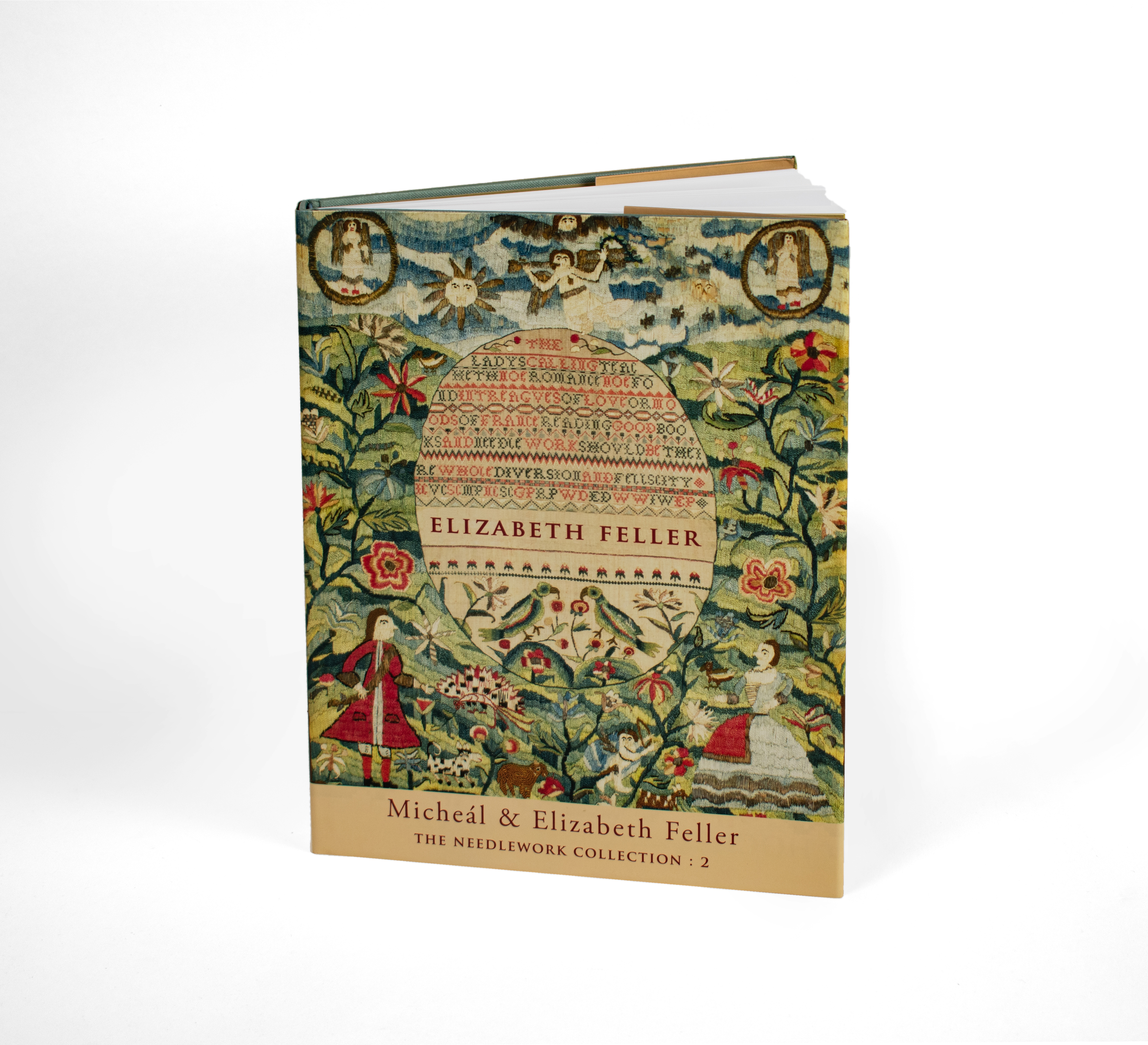 front of book that accompanies the sampler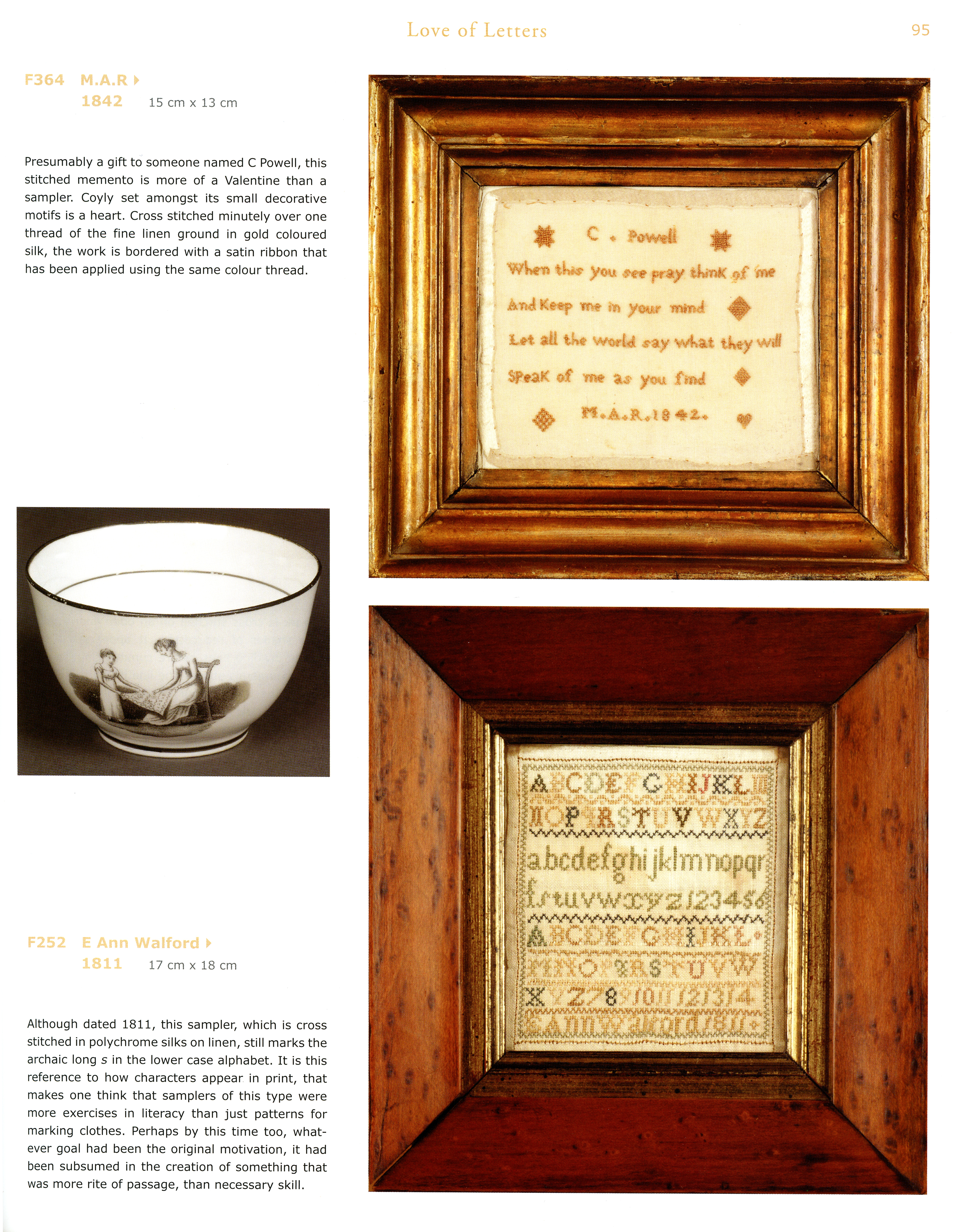 inside of book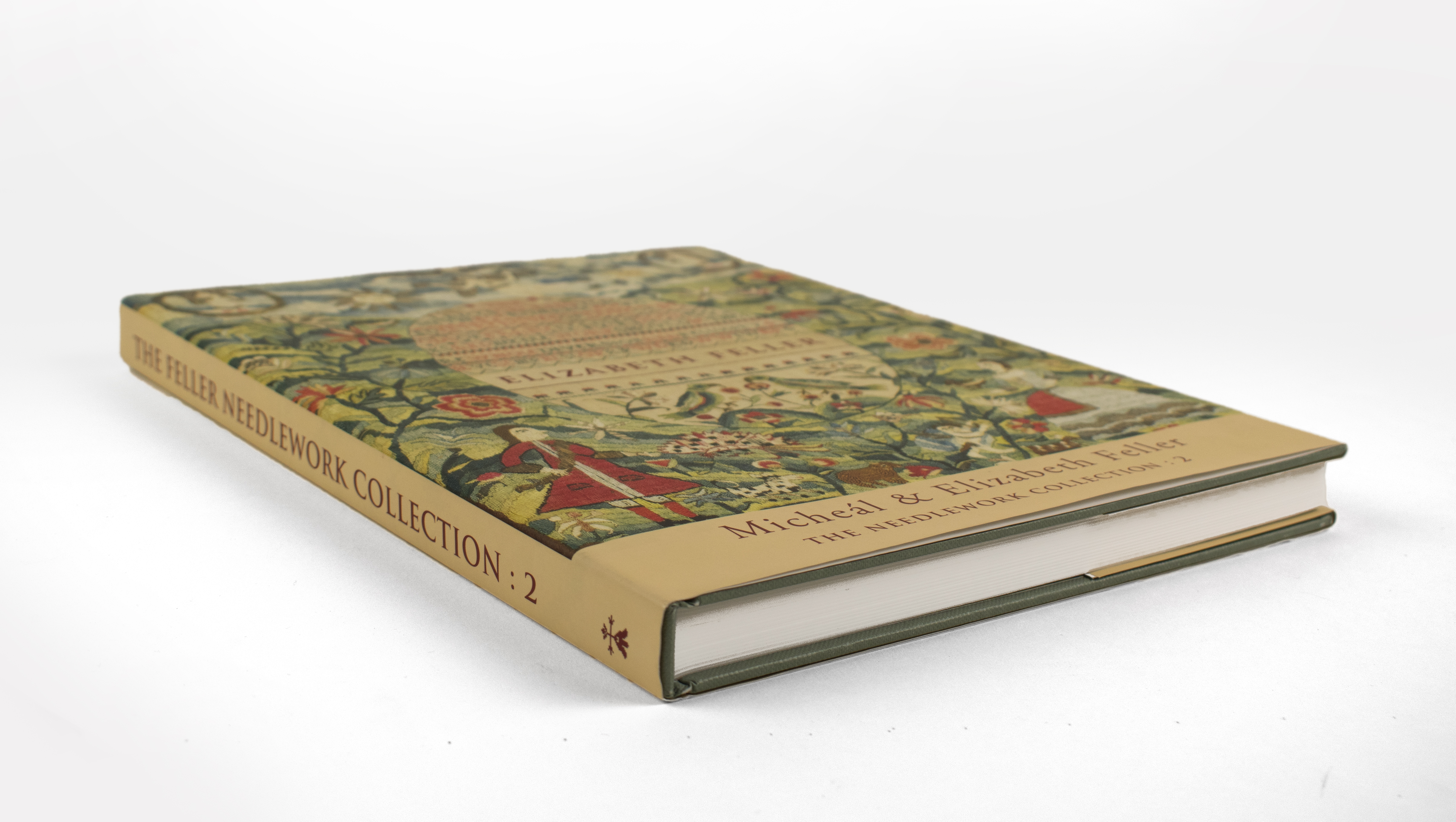 view of book from side