Judith Mary Newberry,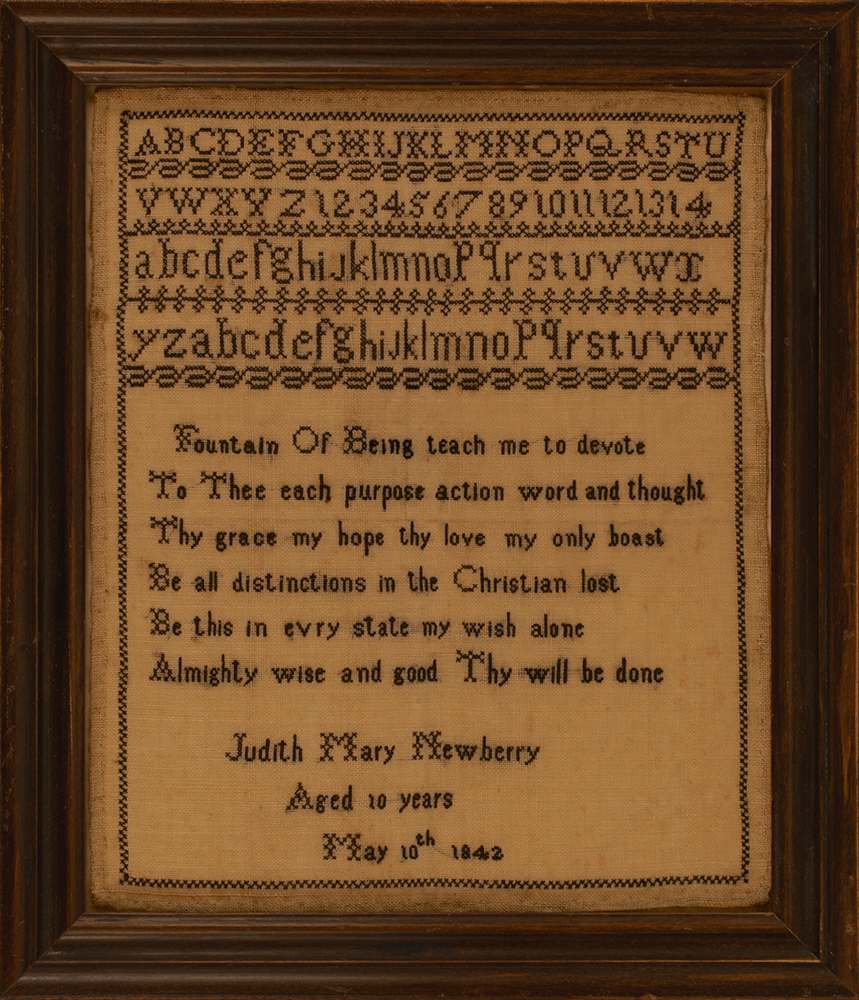 sampler size: 10½" x 8¾" •
framed size: 12¾" x 11" •
price:
$900
A small and handsome sampler, this was made by ten-year-old Judith Mary Newberry; all of the stitching – the alphabets, narrow bands, religious verse and inscription is beautifully rendered. Judith was born on June 29 and baptized on August 25, 1831, the daughter of Charles and Nora (Lucas) Newberry. They had married in 1830 and lived on Great Coram Street in the Bloomsbury neighborhood of London. 
Worked in silk on wool, the sampler is in excellent condition. It has been conservation mounted and is in a 19th century painted frame.