Jannet McMurtrie,
Maybole, Ayrshire, Scotland, 1796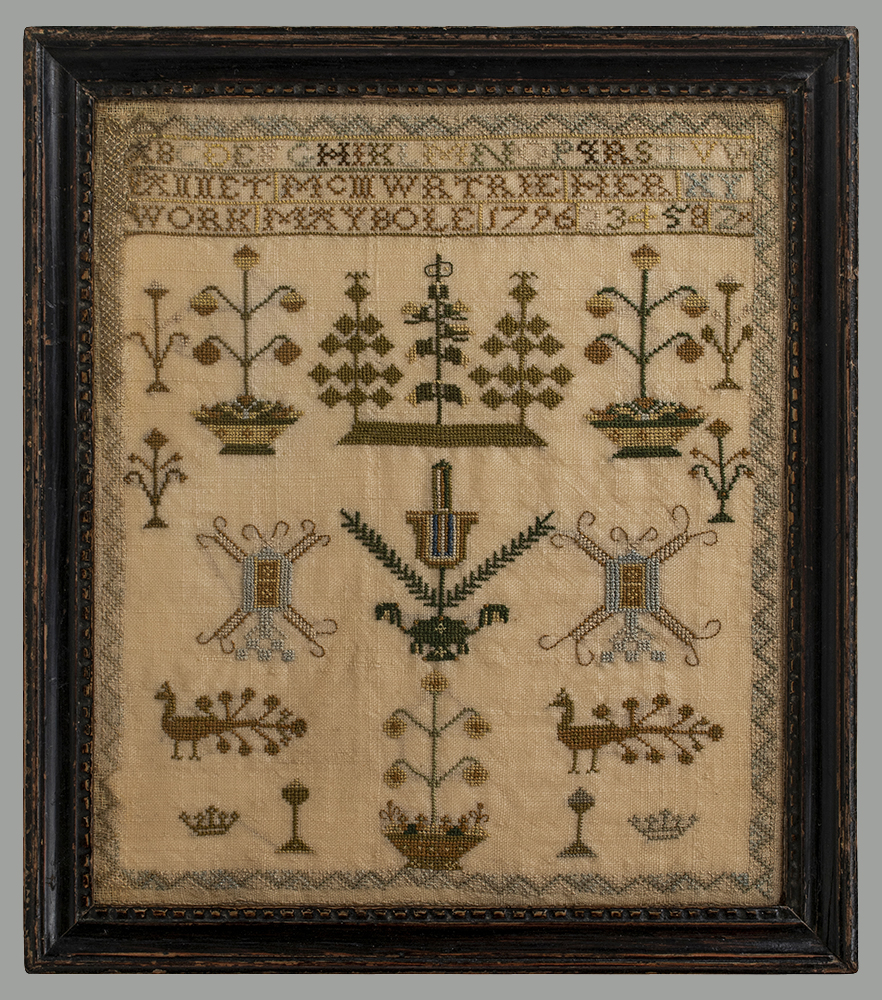 sampler size: 10¾" x 9¼" •
framed size: 12¾" x 11¼" •
sold
A finely stitched and beautifully composed motif sampler, this was made in Maybole, a town in Ayrshire, Scotland by Jannet McMurtrie. She was born circa 1787 to John and Rosina (Muir) McMurtrie, who were married in the nearby town of Kirkmichael in 1774. In 1809, Jannet married a cattle dealer, Mungo McRonald (1781-1847) and they had five children. She died in 1846, at age 59. We are grateful to the help we received from antiquesamplers.org, for their expertise of Scottish samplers and genealogy as we researched this sampler and its maker.
Jannet included an alphabet, her name, the town name, the date and a numerical progression – note that she didn't include numerals in the progression that she had already stitched in the date: 1796.
Worked in silk on wool, the sampler is in excellent condition and has been conservation mounted into its fine, original carved and black painted frame.