Hellen Henderson,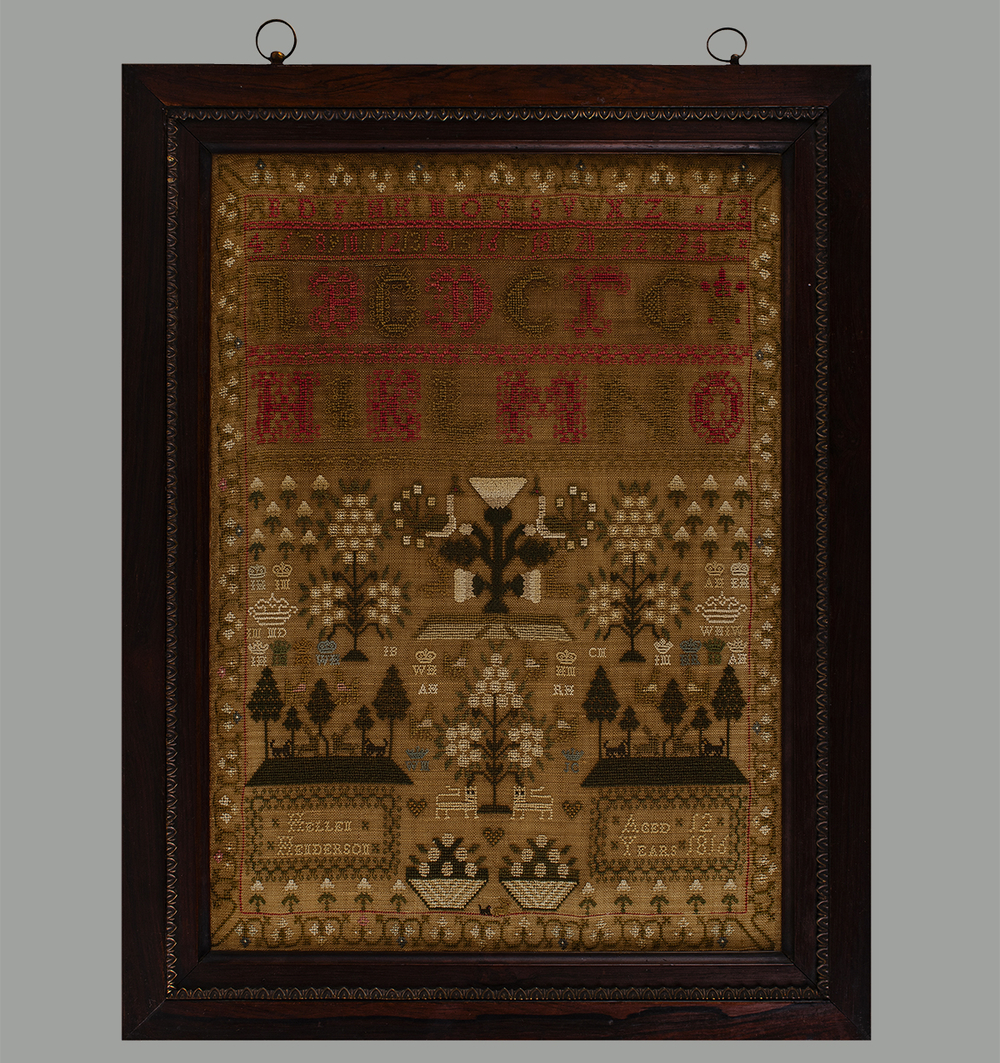 sampler size: 17½" x 12½" •
framed size: 21½" x 16¼" •
price:
sold
A fine and beautifully made Scottish sampler, this is signed, "Hellen Henderson Aged 12 Years 1816." Much of the sampler presents an outstanding assortment of classic pictorial motifs that were favored by Scottish teachers and appear on many samplers –  the stylized, central flowering plant and 26 strawberries worked in the queen's stitch. A fine pair of peacocks, lions, deer, dogs, birds, baskets of fruit, flowering plants and several pine trees are interspersed with many initials. A prominent pair of initials, WM and HM, leads to the presumption that Hellen's parents were William Henderson and Helen Millar who were married on January 21, 1804, in Markinch, a village near Fife.
The large alphabet was carefully worked with delicate curlicued embellishments, the traditional Scottish font. Overall, this sampler offers much to admire. 
Worked in silk on linen, the sampler is in excellent condition with some darkening to the linen. It has been conservation mounted and is in its wonderful original rosewood frame.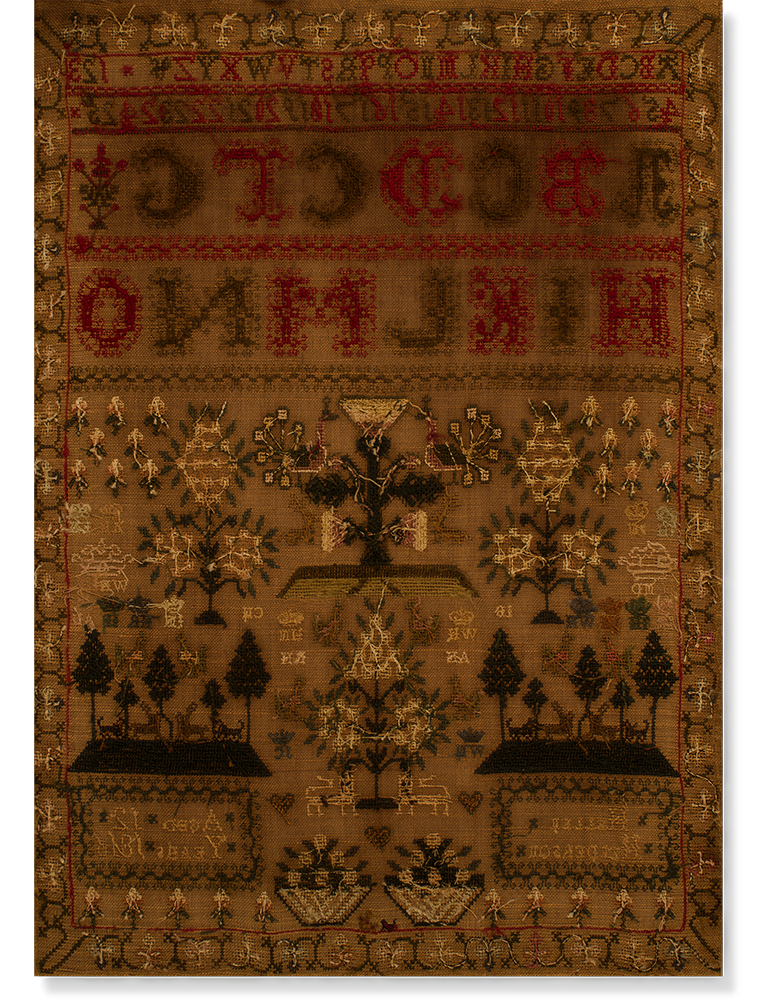 photo of reverse