Flower Basket on Glazed Linen,
United States, circa 1800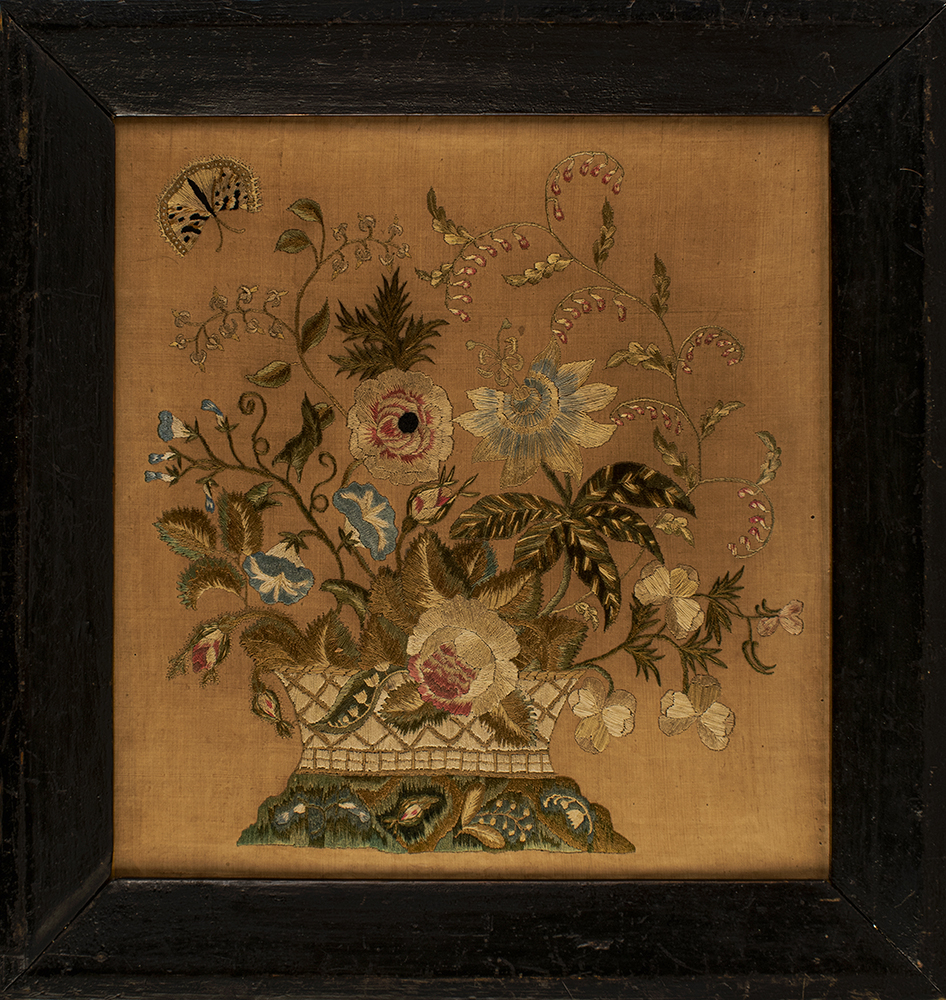 sampler size: 12¾" x 12" •
framed size: 16½" x 15¾" •
price:
sold
Over the years, we have owned a number of schoolgirl needlework pictures that depict still life compositions – often baskets of flowers – and this is an excellent example. A low, lattice-work basket sits on a grassy mound, abundant with leafy, budding plants. Excellent, assorted blossoms, most of which are specifically identifiable flowers, fill the basket and, wonderfully, a butterfly hovers above. The composition is excellent, and the needlework is of the finest quality. 
Worked in silk on glazed linen, this in excellent condition with some slight darkening to the linen. It has been conservation mounted and, fortunately, remains in its original bevel frame with original paint.