Elizabeth Veness,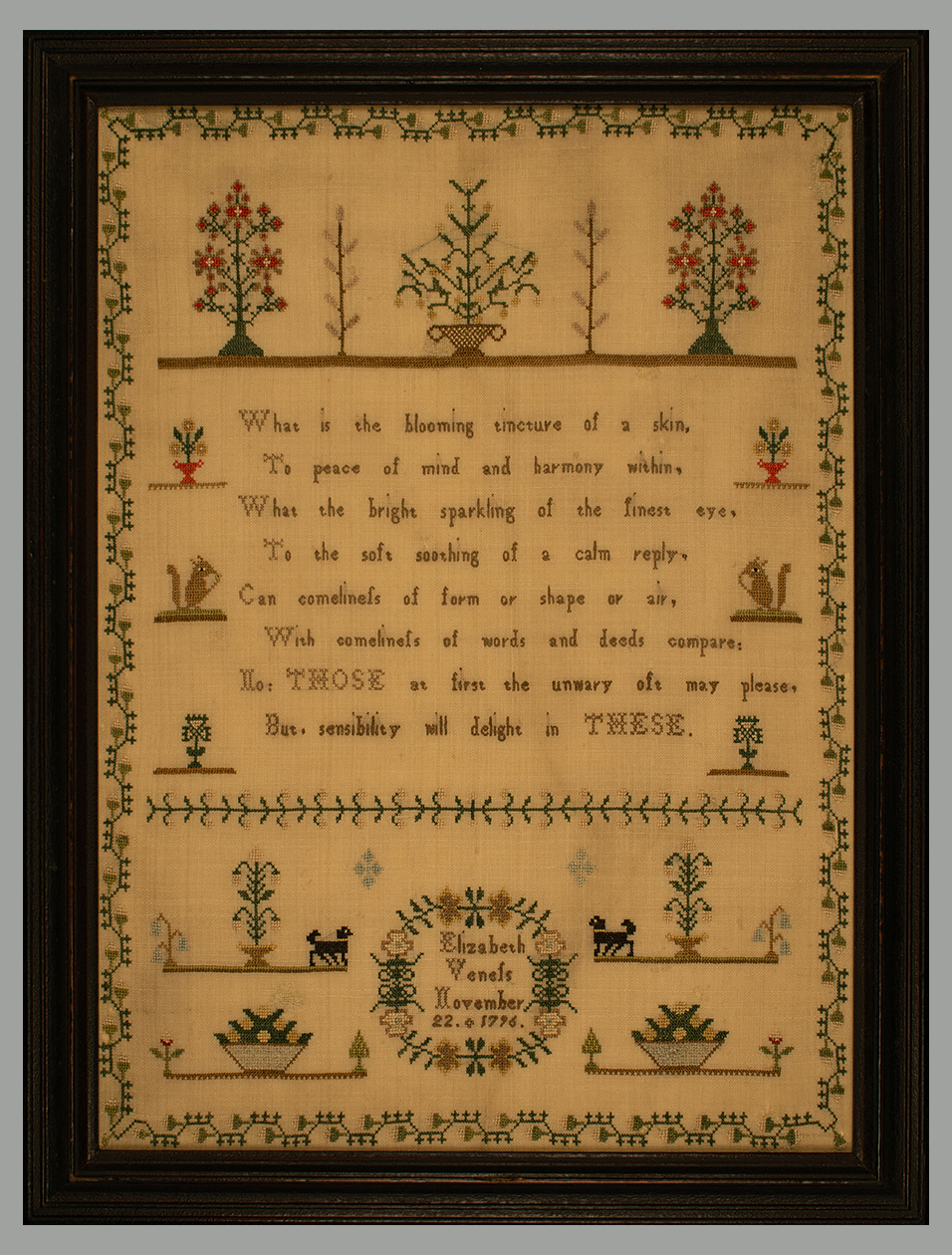 sampler size: 15¼" x 11" •
framed size: 17½" x 13½" •
sold
A beautifully made sampler with a careful composition and highly appealing poem, this is signed (using in part the long, archaic form of the letter "s") Elizabeth Veness November 22 1796." The stitching is very fine throughout; the lettering, especially, is very small and beautifully worked. 
The author of this poem is Robert Dodsley (1703-1764), an English bookseller, publisher, poet, playwright, and writer. These lines were published in 1735, as part of Beauty: or The Art of Charming, A Poem and address the "comeliness of words and deeds." 
The sampler was worked in silk on wool and is in excellent condition. It has been conservation mounted and is in a molded and black painted frame.