Elizabeth Sibley,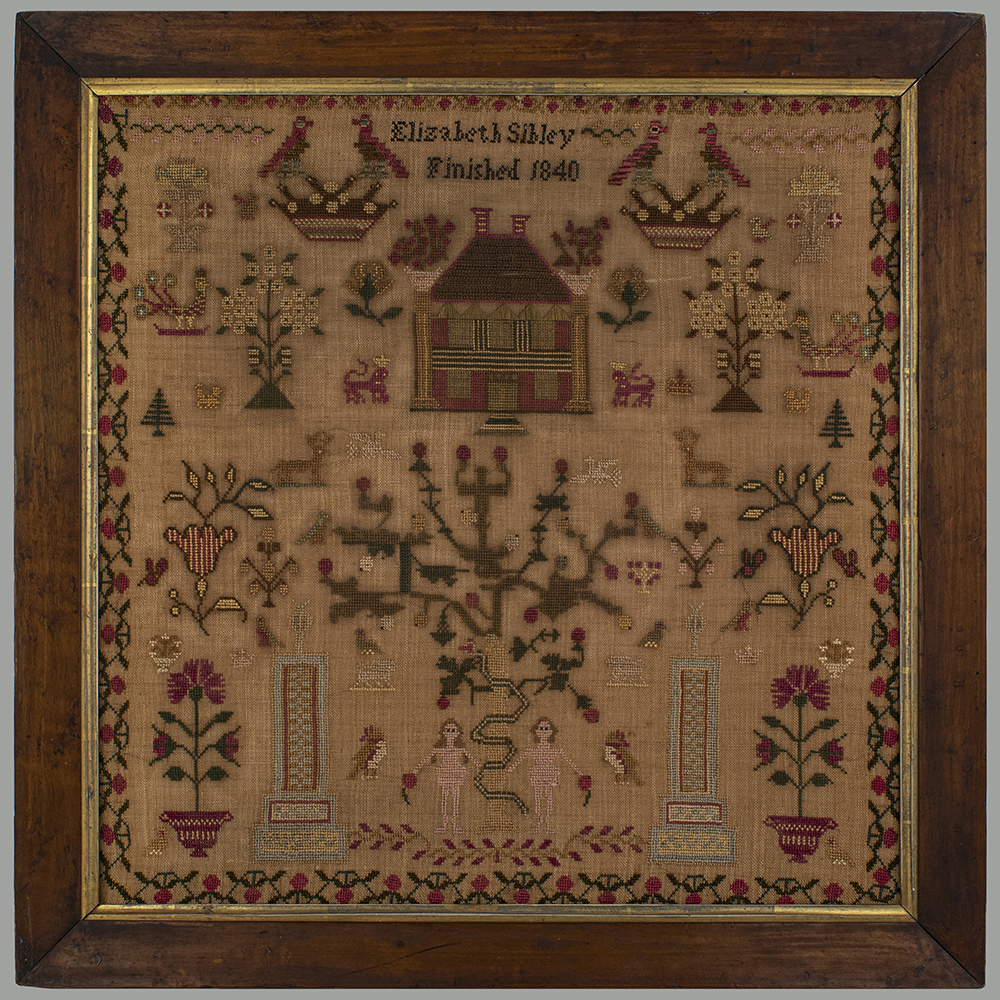 sampler size: 16¾" square •
framed size: 20" square •
price:
$2700
A fine, pictorial English sampler, this was made by Elizabeth Sibley in 1840 and includes many excellent depictions. Notable is the scene of Adam and Eve with an exceptional apple tree and serpent, flanked by a pair of unusual architectural columns and a charming and nicely graphic cottage with large pots of flowers sitting at its low-hipped roof. This cottage is guarded by little red lions with crowns and curling tails, an appealing and typical English motif. The pair of red and white striped tulips at right and left is particularly appealing; we have seen this before and it must have been a characteristic used in a certain location or at a specific school. 
Worked in silk on linen, this is in excellent condition. It has been conservation mounted and is in its fine, original maple frame with a gilt liner.