Eliza Boyd,
Brisbane Academy, Largs, Ayrshire,
Scotland, 1872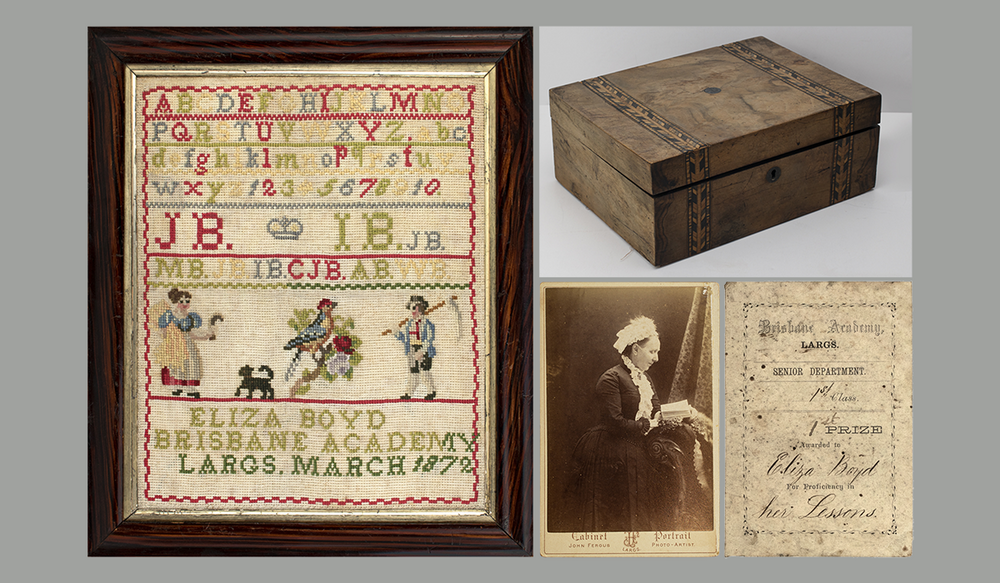 sampler size: 14" x 11¼" •
framed size: 17" x 14¼" •
price:
$1100
The samplermaking tradition continued in England and Scotland  through the end of the 19th century as some schools included this skill in their curriculum for many years. Eliza Boyd attended the Brisbane Academy, which had been established in 1845 as one of the charitable interests of Sir Thomas MacDougall Brisbane (1773-1860). He was born in Largs and funded many institutions there, including an astrological observatory. 
Elizabeth was born circa 1858, the daughter of John and Isabella Boyd and she included their initials on her needlework. Initials of her siblings, Mary, Janet, Isabella, Archibald and William, were stitched as well. Eliza received Brisbane Academy's 1st Prize Certificate, "For Proficiency in her Lessons" and, remarkably, this has remained with the sampler, affixed to the inside lid of a beautiful inlaid box, along with a photograph portrait of a family member, most likely Eliza, circa 1890. 
The sampler was worked in wool on linen canvas and is in excellent condition. It has been conservation mounted and is in its fine, original walnut frame. The certificate, inlaid box, and photo accompany the sampler, of course.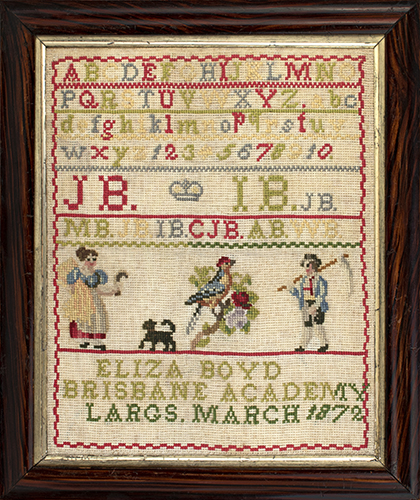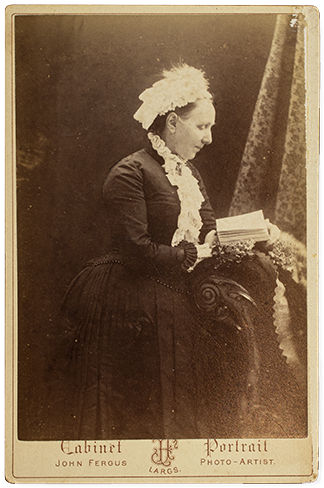 family photograph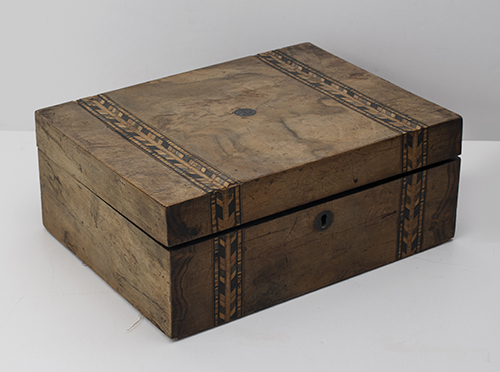 Eliza's box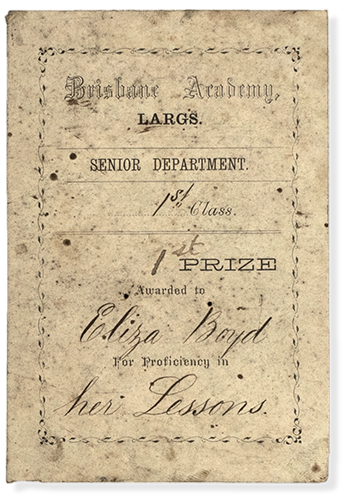 Eliza's 1st place prize