Elisa Jonquet,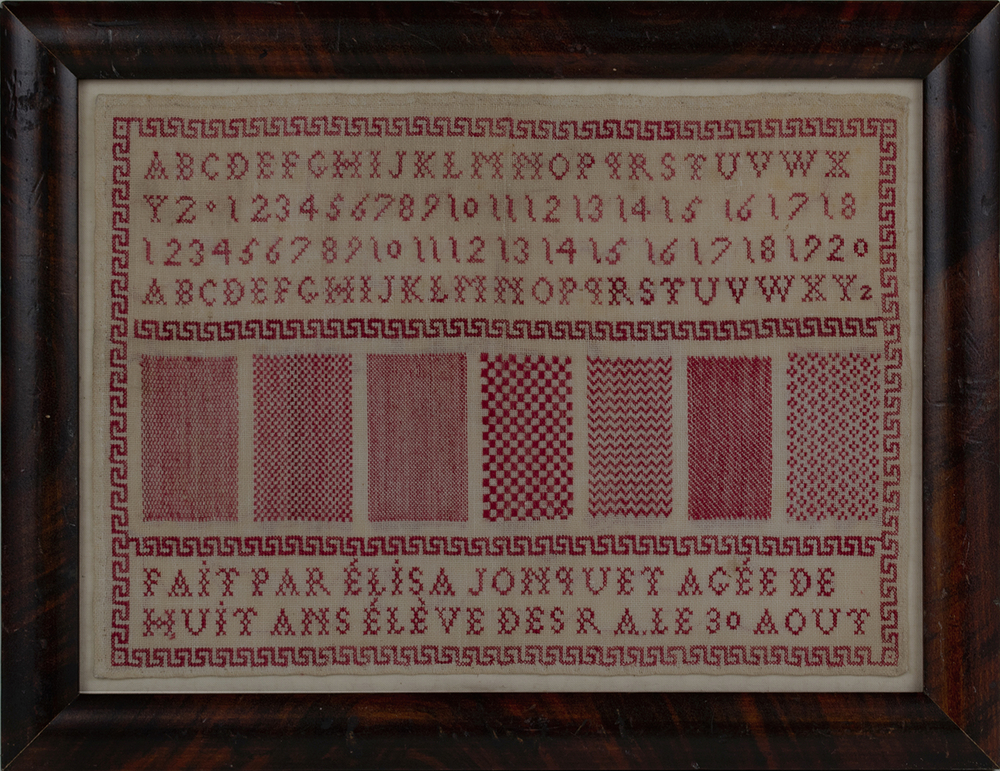 sampler size: 7¾" x 10¾" •
framed size: 9½" x 12½" •
price:
sold
We have known of many charming late 19th century French samplers worked in red on white linen, some that include finely stitched darning patterns. This is a very good example, signed, in translation, "made by Elisa Jonquet age eight in the school of SR on August 30." Alphabets and numerical progressions fill the top register, all carefully spaced – with the exception of the tiny letter z at the end! The seven very finely worked darned rectangles, each a different and specific pattern, are an indication of young Elisa's skill. Bands and borders in the very appealing Greek key pattern add to the graphic quality of the sampler as well. Overall, this is an excellent accomplishment for an eight year old. 
Worked in silk on linen, the sampler is in excellent condition and has been conservation mounted into a mahogany frame.