Cornelia Bottomly,
Leicester, Massachusetts, 1841,
with her Miniature Bible, a gift from her Teacher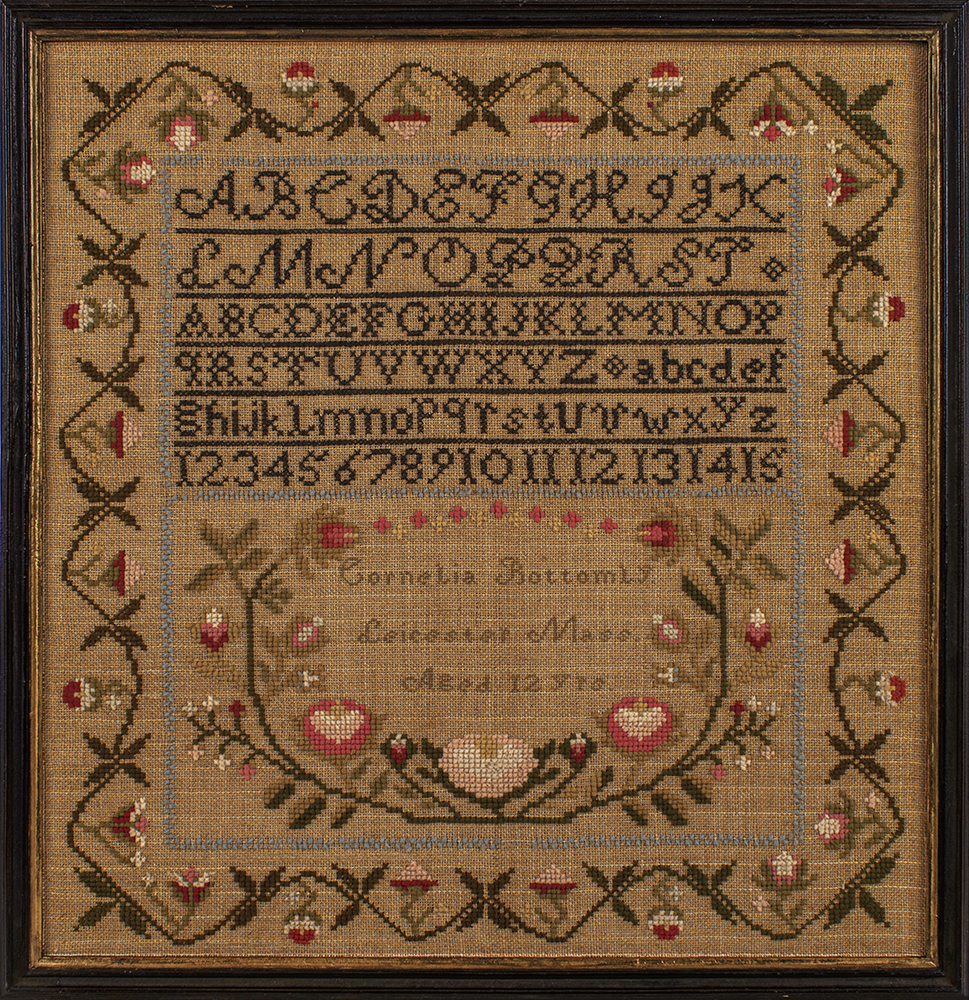 sampler size: 16¾" x 16¼" •
framed size: 18¾" x 17¾" •
sold
This is a handsome and richly colored sampler that, quite remarkably, is accompanied by the miniature Bible given to the samplermaker, Cornelia Bottomly, of Leicester, Massachusetts, by her teacher. There is a wonderful graphic nature to her sampler – the alphabets, wonderful cartouche-like surround formed of flowers and buds on leafy vine, all surrounded by a narrow blue edging and an excellent and carefully structured border punctuated by deep red flower blossoms on a deep green vine. The miniature Bible, measuring only 2¼" x 2", contains a delicate, handwritten inscription at the front, "Cornelia Bottomly A present from her Teacher S. Young" and "Seek first the Kingdom of God and his righteousness" from Matthew 6:33. It is now in a protective shadowbox frame but can be easily removed for viewing. 
Cornelia was the daughter of Samuel and Hannah (Livermore) Bottomly, born on December 29, 1829; Samuel was a farmer and wool sorter who was born in England. In 1849, Cornelia married John Milton Wily and they remained in Leicester.
Worked in wool and silk and linen on linen, the sampler is in excellent condition and has been conservation mounted in a molded and black painted frame.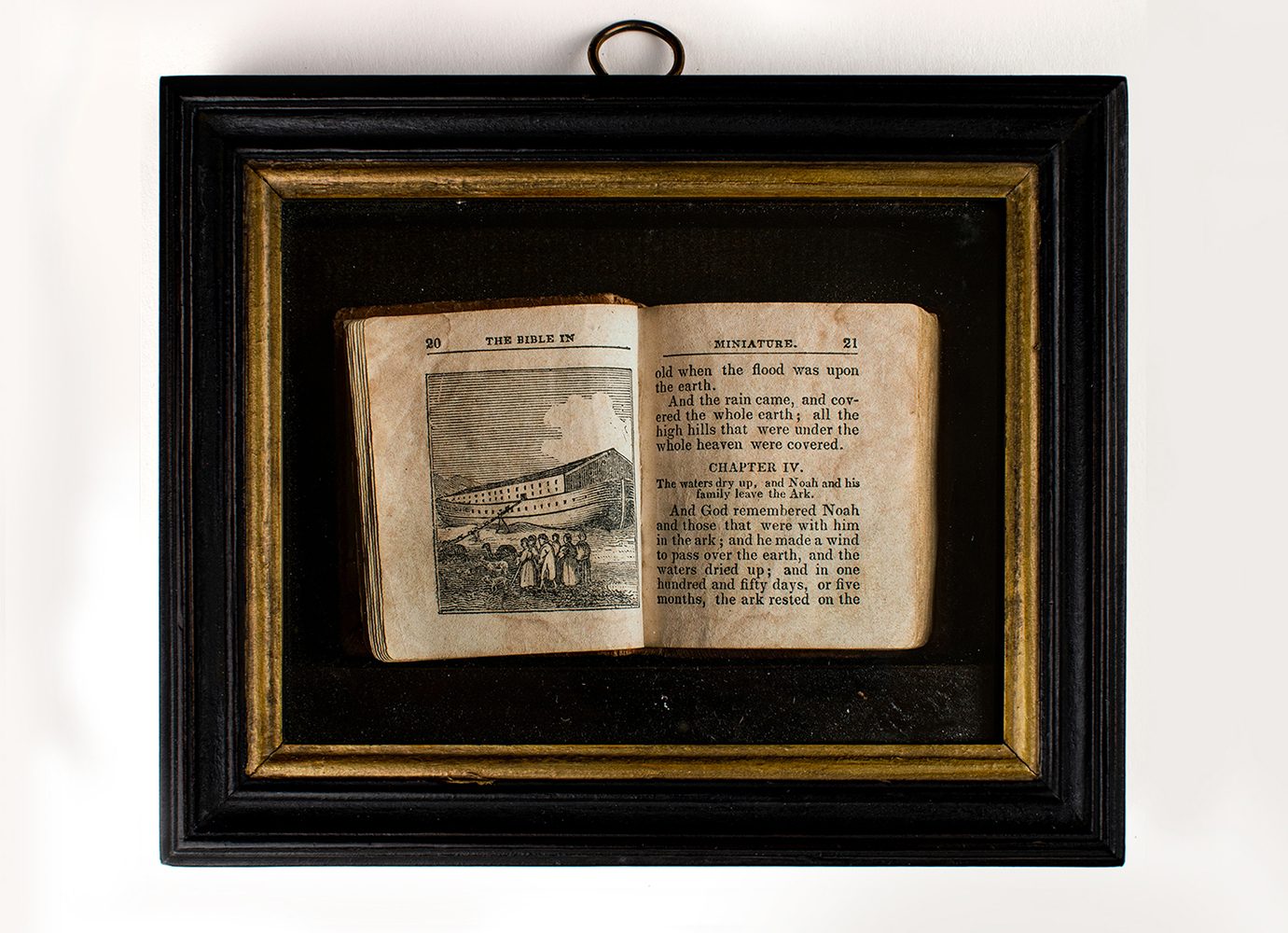 Cornelia Bottomly's Miniature Bible (framed)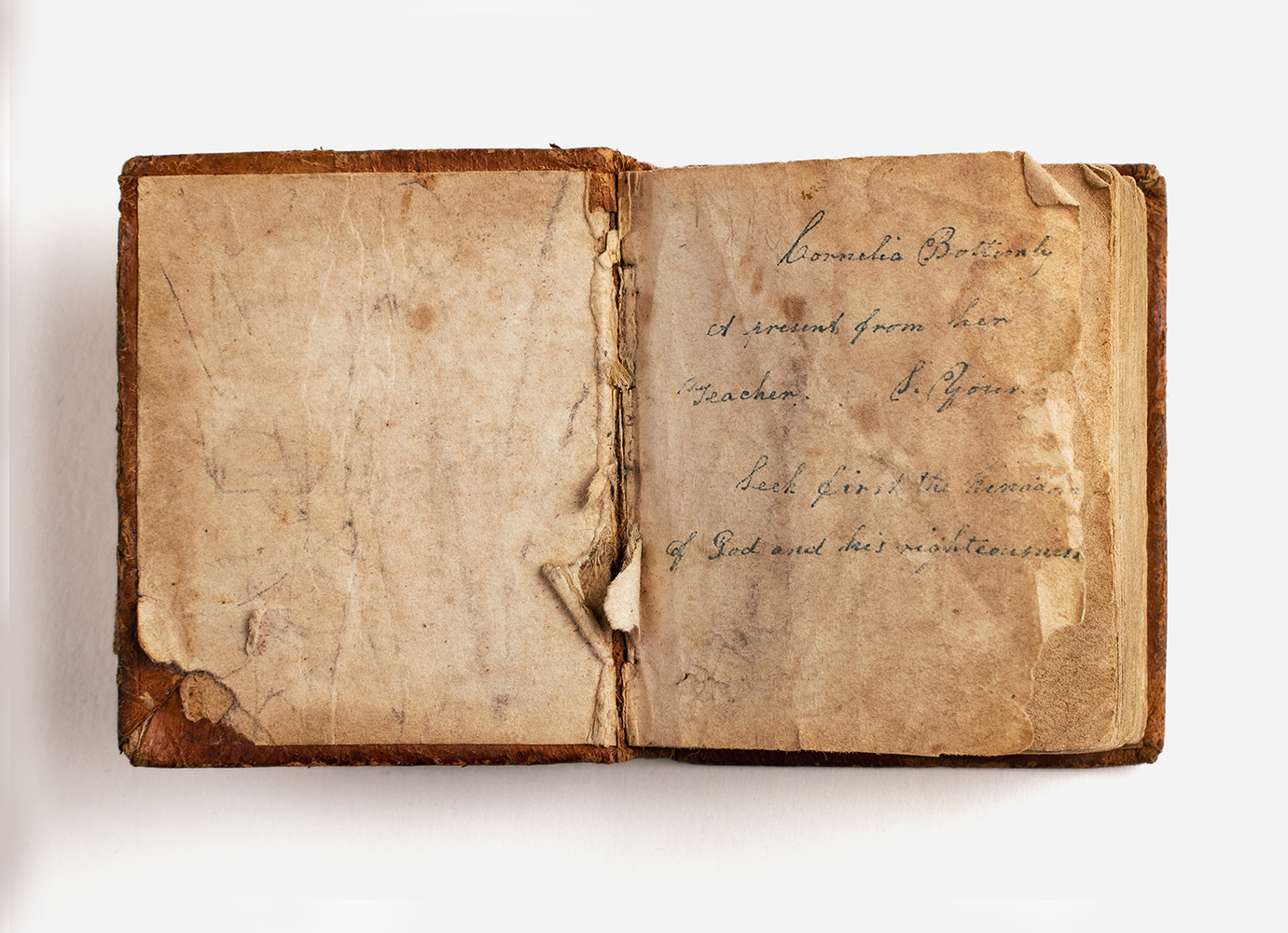 Cornelia Bottomly's Miniature Bible (inscription)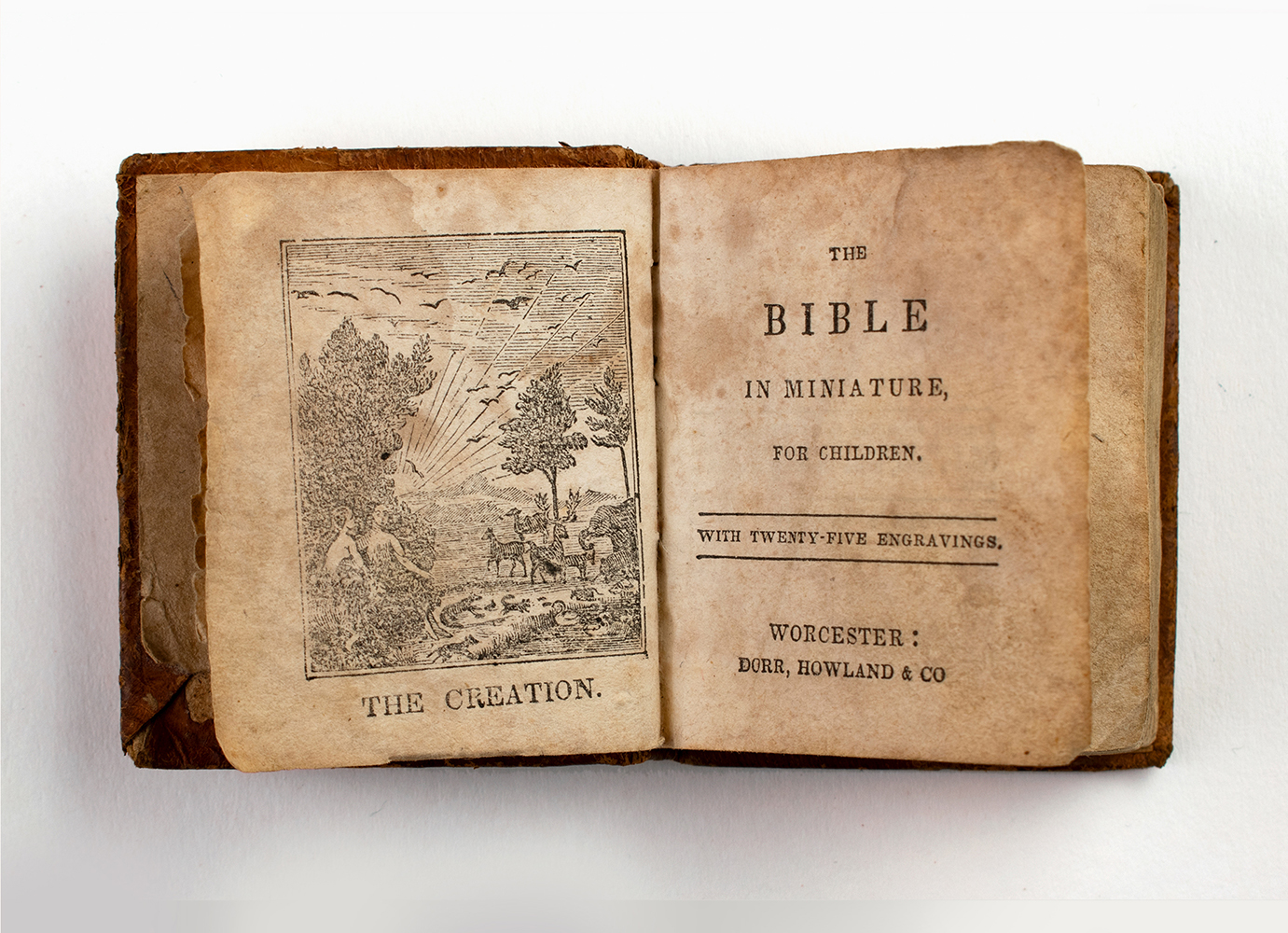 Cornelia Bottomly's Miniature Bible (title page)