Anna Noyes,
Haverhill, Essex County,
Massachusetts, circa 1812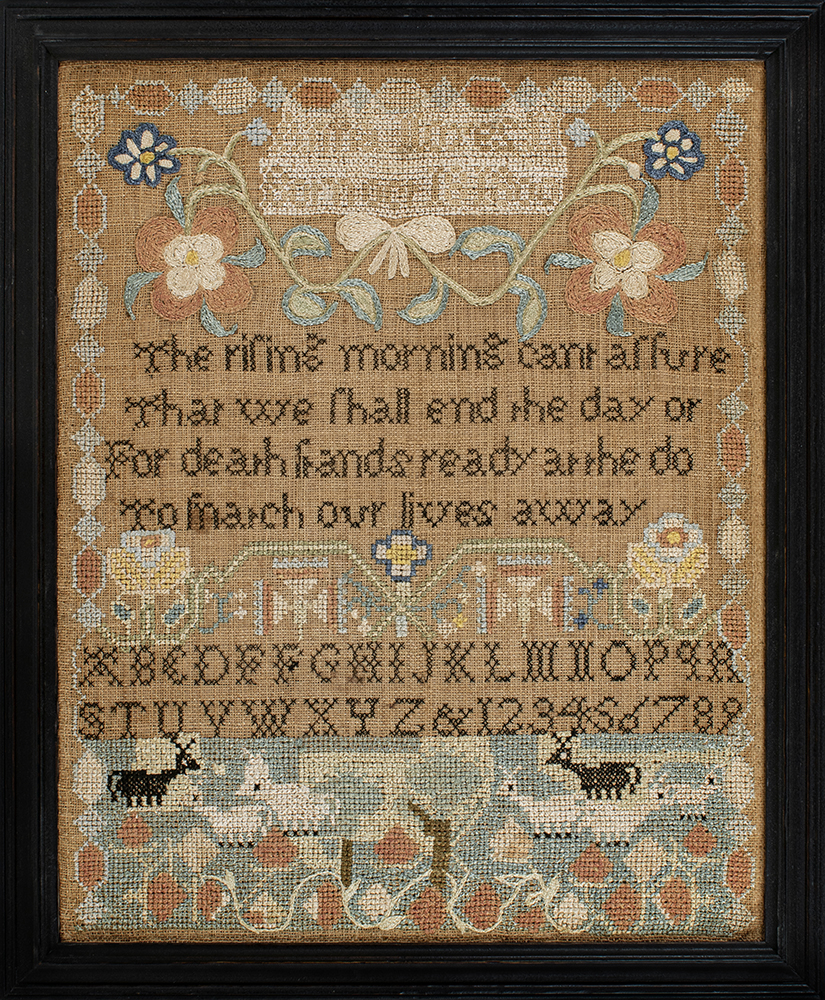 sampler size: 16" x 12¾" •
framed size: 18¼" x 15¼" •
price:
sold
The samplers of Haverhill and nearby towns are some of the loveliest made in Massachusetts as they can include vignettes of little animals, and the needlework is exceptional. This is a very appealing example, made by Anna Noyes, circa 1812. The lower pictorial register and the wonderful garland of chain stitched flowers, tied with a bowknot at the center, are very appealing. Notably the geometric three-sided border is one found on many fine Haverhill samplers.
This is an interesting example in that the inscription about the samplermaker's birth is worked into a solidly stitched panel at the top. Quite subtle but legible, it reads," Anna Noyes II Born October 18 1800." As shown in the photo of the reverse of the sampler below, the colors are very much as they were when the sampler was made. 
After much research, we find that Anna was the daughter of Eliphalet and Dolly (Moody) Noyes, named for a prior generation's Anna Noyes. Genealogical Record of Some of the Noyes Descendants of James, Nicolas and Peter Noyes by Col. Henry E. Noyes and Miss Hariette E. Noyes (Boston, 1904) publishes much information about this family. Anna's branch descended from James Noyes (1608-1656); he was born in Wiltshire, England and was in Newbury, Massachusetts by 1637. 
In 1823, Anna married Samuel Tenney Huse (1796-1865), also from an early family in that area. They resided in Lynn and had six children and Anna died in 1883. 
Worked in silk on linen, the sampler is in excellent condition. It has been conservation mounted and is in a molded and painted black frame.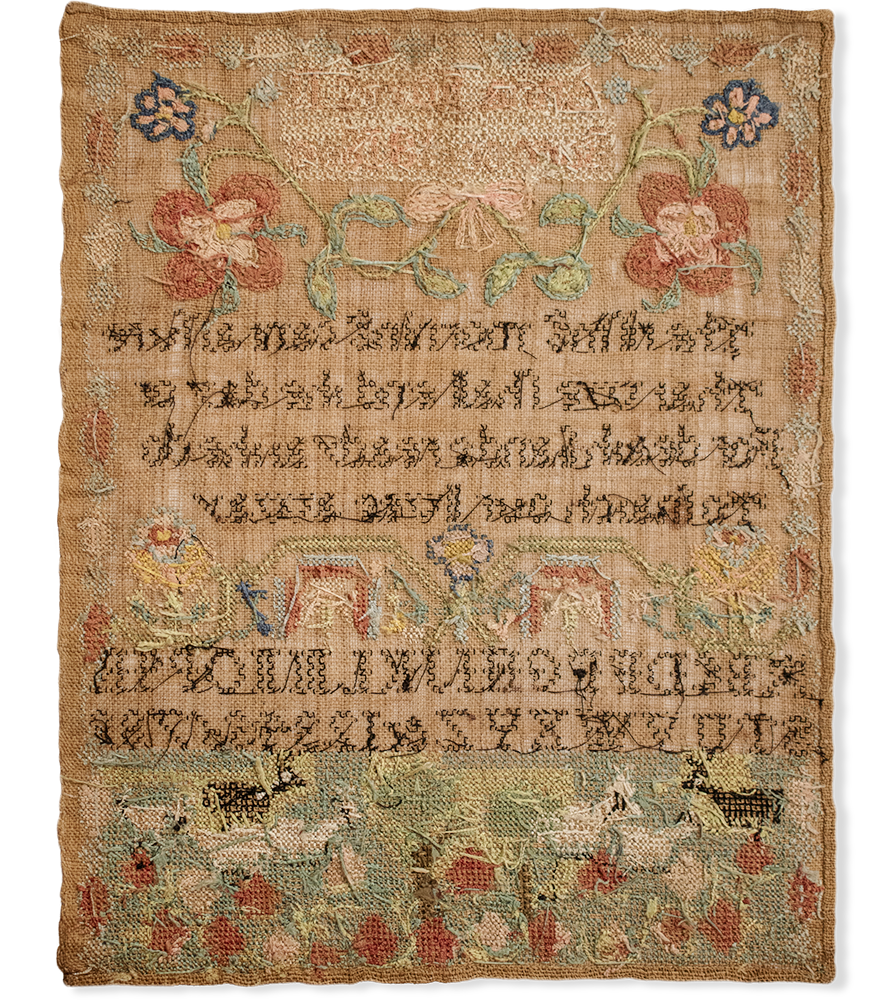 photo of reverse