Mary Prentiss,
Hopkinton, Massachusetts, 1821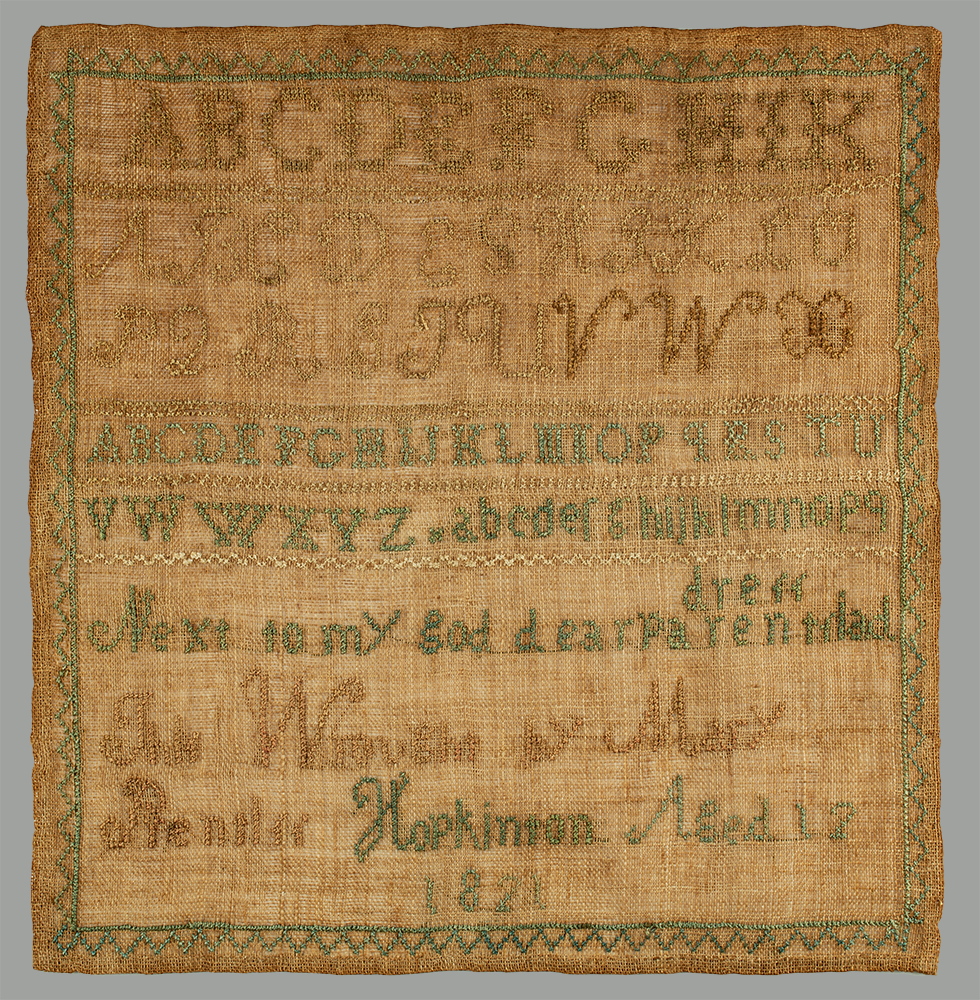 sampler size (unframed): 11½" x 11" •
sold
A nicely made and well documented Massachusetts sampler, this is signed, "This Wrought by Mary Prentiss Hopkinton Aged 12 1821," and above that, "Next to my god dear parents I address..."
Mary was born on October 10, 1810 in Hopkinton, Massachusetts to Samuel and Mary (Twitchell) Prentiss. This branch of the Prentiss family traces its ancestry back to Robert Prentiss (1635-1665), of Roxbury, Massachusetts. Much information is published in The History and Genealogy of the Prentice or Prentiss Family in New England from 1631 to 1883 (Boston, 1883) and a complete file accompanies the sampler.
In 1848, Mary married Austin Hayward, a farmer and widower, as his second wife. She died in 1875 and is buried in Mount Auburn Cemetery in Hopkinton.
The sampler was worked in silk on tan linen and descended unframed. It is in pristine condition, see photo of the back. It could be mounted and framed, of course.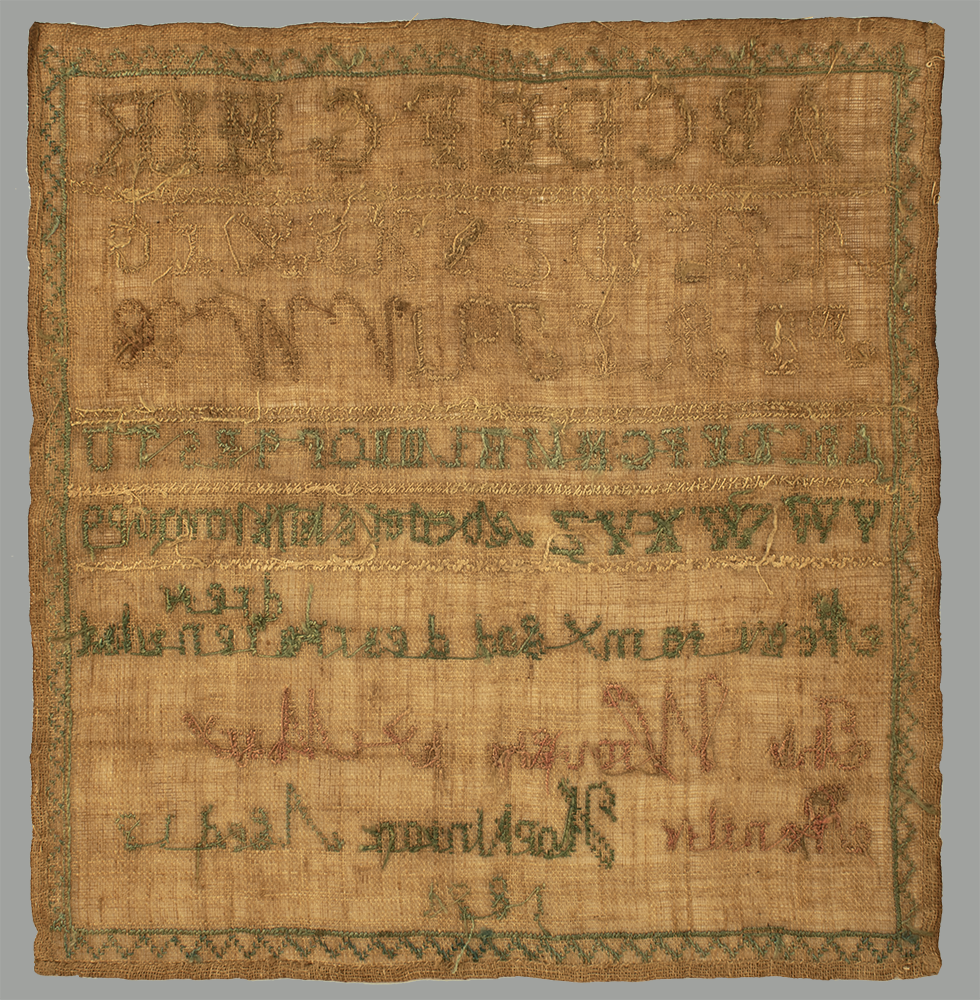 photo of reverse