Maria Ortega,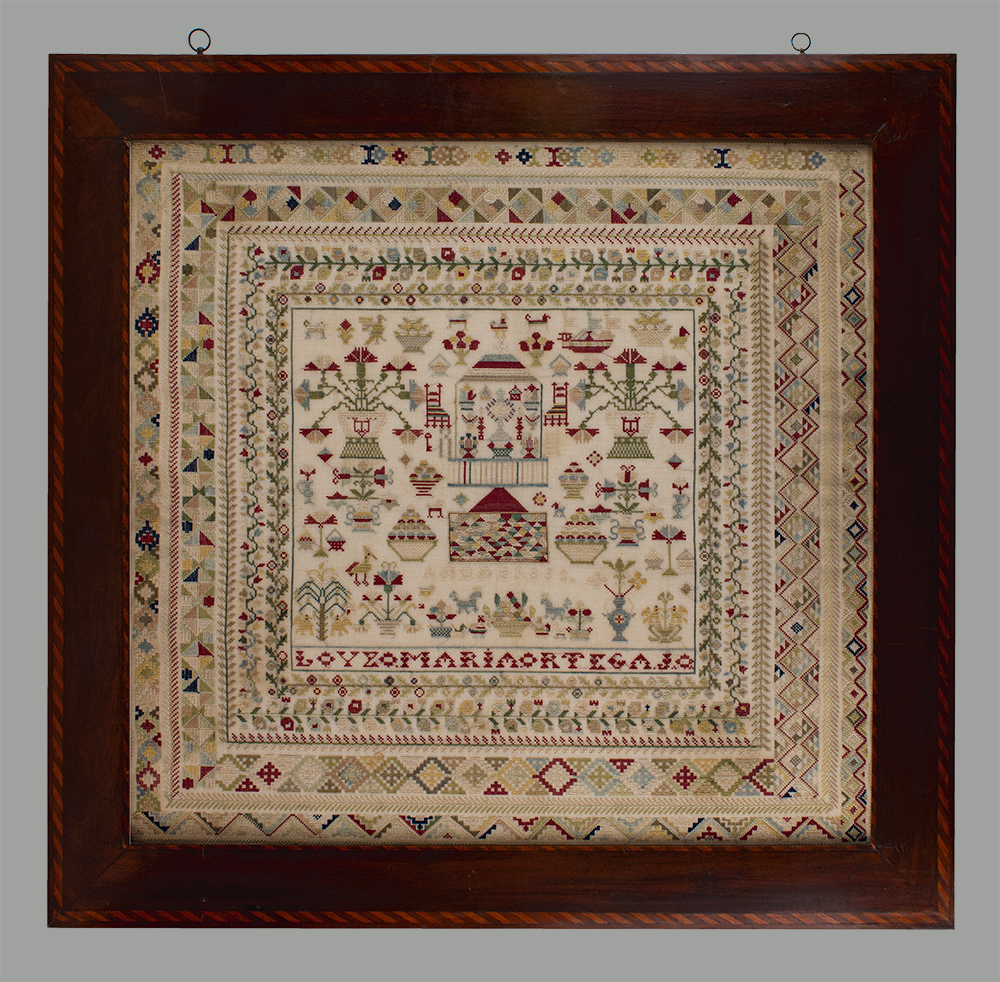 sampler size: 20¼" x 22" •
framed size: 25¼" x 27" •
sold
Spanish antique samplers, at their finest, can offer enormous appeal. Shared characteristics frequently include a large central square featuring depictions of a wonderful assortment of motifs including household, birds, animals, flowers and baskets of fruit surrounded by a framework formed of many borders. We are delighted to offer this, the finest Spanish sampler that we have acquired in many years. It is signed, "Lo Yzo [Made by] Maria Ortega'' and is dated "ANO DE 1853" in pale thread just under the solidly stitched geometric rectangle. The initials "JO" after Maria's name are likely those of a family member.  
An excellent color palette, carefully balanced, was employed throughout and the needlework is very fine. A photo of the back of the sampler, taken prior to mounting (see below), is an excellent indication of the quality of the workmanship throughout. We know of other similar samplers in museums in Europe, including the St. Gallen Textile Museum in Switzerland. 
The sampler is large and, quite remarkably, remains in its outstanding original inlaid frame. Worked in silk on linen, it is in excellent condition and has been conservation mounted.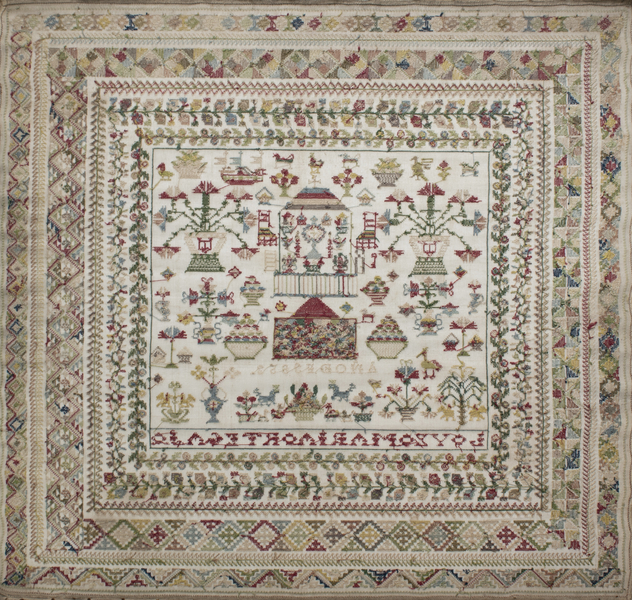 Photo of reverse